We love interns and volunteers! If you are interested in supporting Bay Rising, there are many ways you can help.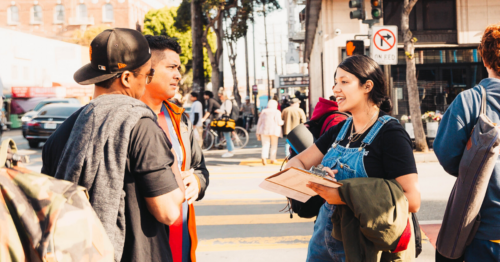 Database support: Our partners often need support updating our contacts and entering data.
Design: Impactful images move people to action. Help us develop visually compelling posters and brochures of our work.
Photography: Use your photography skills to document our events, meetings, and actions.
Local campaign research and preparation: Help us conduct research for local 501(c)3 campaigns and prepare for conversations with voters.
Community outreach: Bay Rising and our partners often need support with community outreach for events and campaigns, especially with communities that speak Spanish, Cantonese, Mandarin, Vietnamese, Filipino, Lao, Mien, or Khmu.
More questions or ideas for partnership? Contact us at irene@bayrising.org. Please note we are not accepting interns for spring 2021 but welcome volunteers. Thanks!