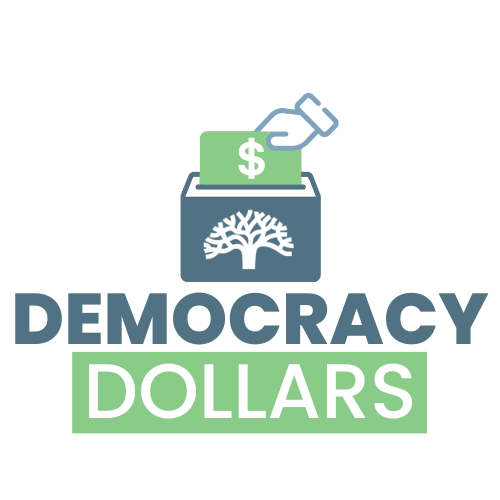 Context
Most of us believe that our local elected representatives should be accountable to the community, not money. The people of the Bay Area deserve a local government where our representatives represent all of us — where candidates and elected officials can focus on what our communities need, not what big-money donors and special interests want. If we want to see change on issues like affordable housing, community safety, and quality schools, we need a more responsive city government.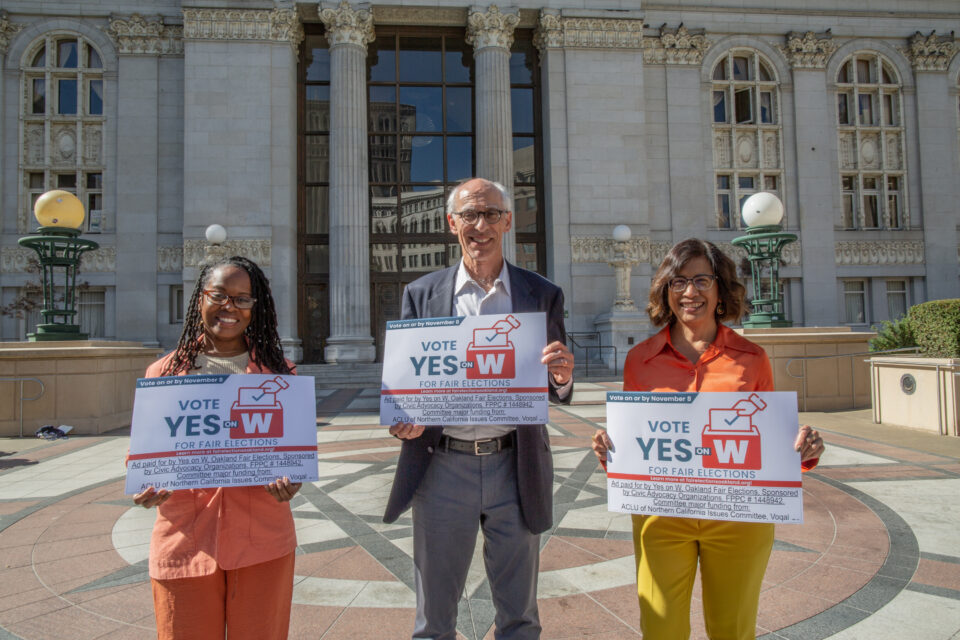 But right now, getting into office — and staying in office — sticks candidates and elected officials in a cycle of endless fundraising, often forcing them to cater to wealthy donors.
We need to enable our elected officials to do their jobs, connect with the most impacted folks, and work on making people's lives better – and we need to empower more people to be regular voters. Bay Rising is part of the Bay Area Political Equality Collaborative and the Fair Elections Oakland coalition, groups that are changing how money works in Bay Area politics and supporting the democracy dollars model across the Bay to make this possible.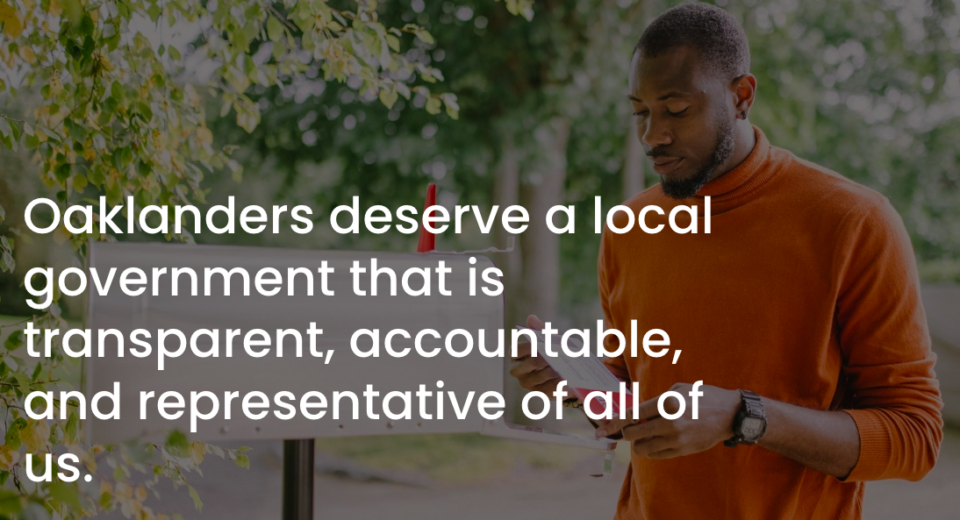 Our work
In November 2022, thanks to the work of the Fair Elections Oakland coalition, voters overwhelmingly approved Measure W in Oakland. This vote showed how much Oaklanders want a more participatory, responsive, and accountable local government. With anti-democratic forces on the march around the nation, Oakland is pushing back.
Measure W creates a democracy dollars program to revolutionize how money works in local election campaigns. It will enable all eligible Oaklanders to receive four $25 vouchers to support local political candidates of their choice, making every household a potential donor household and bringing power back to the people.
"For too long, our elections have been funded by wealthy special interests and out of state donors. In recent years, over half of money raised by city council and school board candidates was from people who don't even live in Oakland. Measure W will empower Oaklanders to have a bigger influence, and ensure candidates are listening to voters rather than special interests." – liz suk, Oakland Rising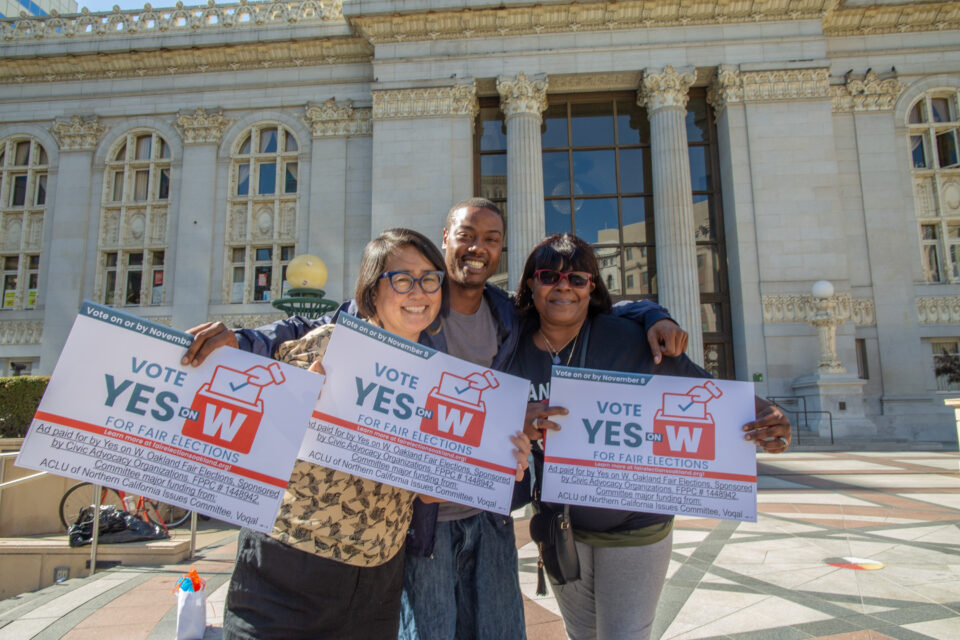 Learn more
What's Next
This year Oakland's historic budget deficit raised questions as to whether funding to implement Measure W would be forthcoming. While we are disappointed that the Council didn't earmark sufficient money in the budget for a successful pilot program in 2024, we are grateful for the efforts of local activists and allies whose support was instrumental in getting the City Council to approve funding for a program manager and added discretionary funds for Democracy Dollars in this year's budget. These vital investments will allow the Public Ethics Commission to proceed toward its goal of introducing Democracy Dollars in the 2026 election cycle, as well as implementing other Measure W reforms immediately. These reforms, which will be implemented in all election cycles starting in 2023, will include lowering contribution limits to reduce candidates' reliance on wealthy special interests, closing the revolving door between elected officials and lobbyists, and enforcing stronger rules on disclaimers for political ads from candidates and independent expenditures.