Keep up with our ongoing projects here! The clickable links below will bring you to the project page:
---
Introducing the 2021 DOTS Fellowship: Connecting the Dots Between Online and Offline Organizing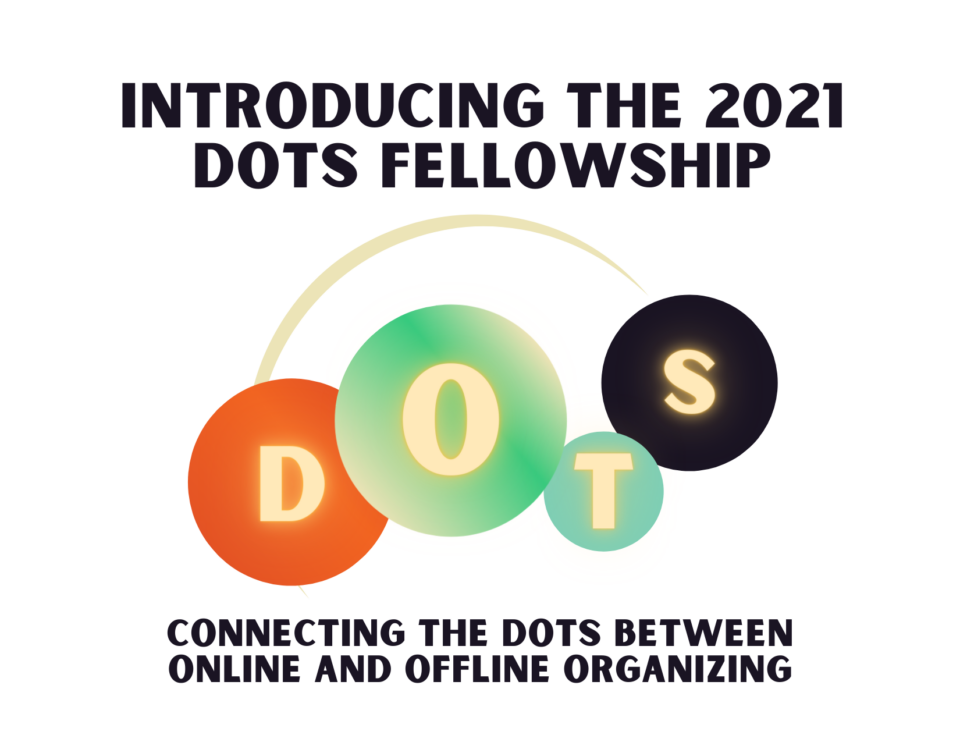 In addition to our civic engagement work, Bay Rising offers spaces where our member organizations and other allied Bay Area progressive organizations can come together for alignment and collaboration, engage in creative experimentation and strategy development, and build practical skills. We're excited that this year, The California Endowment, San Francisco Foundation, Haas Jr Foundation, and Chan Zuckerberg Initiative have funded Bay Rising to grow our digital organizing capacity and coordinated narrative strategy through the Digital Organizing and Training Strategy Fellowship (DOTS).
The DOTS Fellowship is designed to build the long-term digital organizing capacity of Bay Rising and its partner groups so that during the pandemic and even after the COVID restrictions have eased, our region and close neighbors emerge with a stronger, more integrated set of tools to engage community members, amplify our collective voice, and build power for the long haul. We're also investing in the leadership, skills, and professional clout of young BIPOC organizers through this paid fellowship as we foster their working connections to our member organizations.
With a cohort of 25 fellows and 20 organizations, we are looking forward to the collaboration, innovation, and organizing that will take place over the six months of the DOTS Fellowship!
Organizational placements: We fund each Fellow to work an average of 15 hours per week with the partner organization they're placed with. Many thanks to our partners:
Training: We're providing about 40 hours of digital organizing training to each Fellow in addition to our other programming (below). Fellows also have the opportunity to go above and beyond and earn a Digital Campaigning Certification from Social Movement Technologies. Our partner organization staff receive training recordings and resources from Social Movement Technologies.
Peer support: Our new Digital Organizing Manager facilitates political education, community-building, and organizing discussions and helps the Fellows provide each other with peer support.
Coaching: Each organization receives 12 hours of expert digital organizing coaching specific to their team.
Regrants: Each organization receives a regrant to support their time with the Fellow and digital organizing investments unique to their organization.
At Bay Rising, we believe in community-led organizing and the importance of building power for our immigrant, working-class, and communities of color. In the increasingly virtual landscape, DOTS will build the tools to keep our communities organized, supported, and powerful.
We will keep this landing page updated with events, news, and reports of the vital work carried out by the partner organizations and fellows involved in DOTS. Stay connected with us here!
ORGANIZATIONAL TESTIMONIES:
---
Money in Politics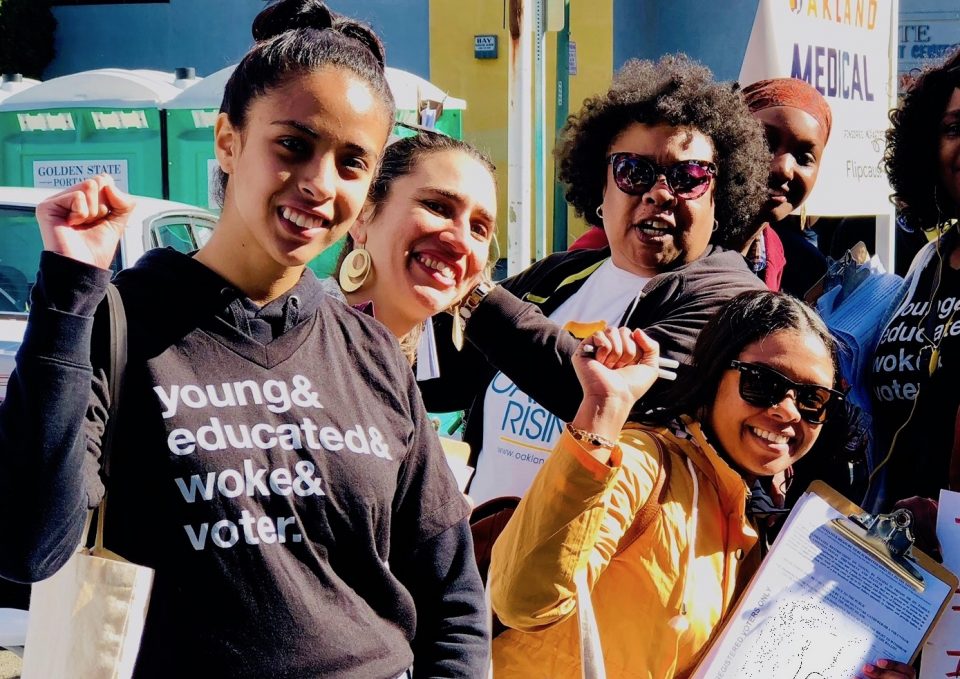 Democracy should work for all of us. No matter who we are, what we look like, or what's in our wallets, we all deserve an equal say in who represents us and the rules that govern us. But as long as corporate money controls politics, corporations will control politicians — and working people, people of color, immigrants, and other vulnerable communities will pay the price.
When corporations and the wealthy and well-connected work to buy elections, you can be sure it's not to elect people who will represent the rest of us — it's to protect their own special interests. When they try to divide us by blaming the most marginalized among us for our hardships, they're trying to distract us while they push policies that benefit their bottom line.
We have an opportunity to tear down the walls that prevent out-of-the-box thinkers and doers from running for office. We have a chance to make sure our elected officials look like us and represent us in the decisions that shape our world — a chance to elect more poor people, immigrants, women, queer and trans people, and Black, Brown and Indigenous people. Now is the moment to shift the power back to our communities and become co-creators of our futures alongside our elected officials.
Bay Rising and our partners are committed to breaking down these walls, changing the rules governing money in politics, and building real political power for our communities. We look forward to sharing the campaigns and strategies we are working on to create a future where our communities are in control. Stay up to date with all we are doing on this page.