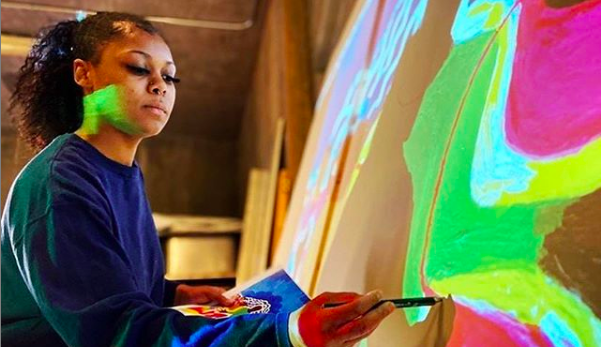 Art has always been the heartbeat of our movements for freedom and justice. With Census Day on the horizon, we're kicking off our cultural strategy for Census 2020!
Creatives from all across the Bay Area are partnering with our member organizations to spread awareness about this year's Census. These artists, musicians, writers, and performers know that our communities count, and our community counts on us. We're working together to spread the word that an accurate Census count means lunches for kids, safer roads in our neighborhood, funding for health centers, and fair political representation.
In this moment when so much is at stake, one simple thing we can do to help our families and neighbors is join together to fill out the Census.
Meet the Artists
Arturo Gomez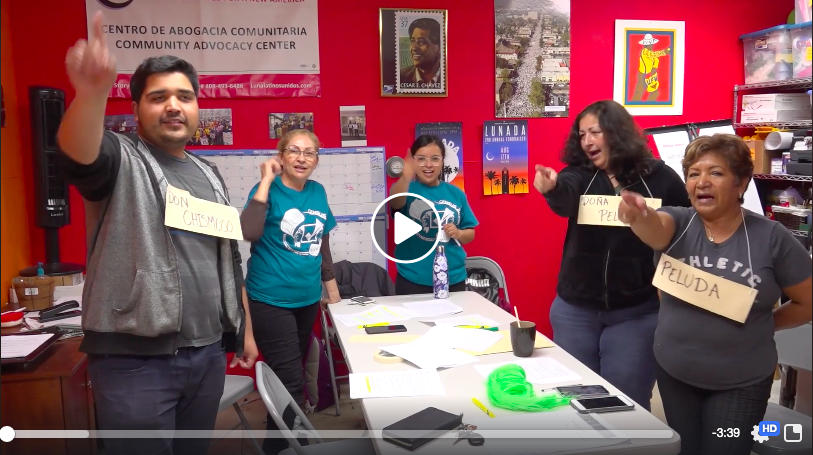 Arturo Gomez is a bilingual theater artist who works closely with community organizers in the South Bay. Arturo is writing short plays in the style of Teatro Campesino to engage the community in Census events, door-to-door canvassing, and at Census house parties! His plays will feature organizers from Mujeres Unidas y Activas, Lift Up Contra Costa, and Latinos United for a New America.
Bayani Art
Bayani Art is an arts collective that strengthens the unity within the Filipino community by telling the rich history of the Motherland. The Bayani Art team is getting the word out about the 2020 Census by making Census swag in partnership with the South of Market Community Action Network and Filipino Advocates for Justice. Be on the lookout for tote bags, stickers, and more!
Fernando Martí
Fernando Martí is a printmaker, community architect, writer and poet based in San Francisco. His work explores the clash of the Third World within the heart of Empire, and highlights the tension between inhabiting place / reclaiming culture, and building something transformative. Fernando is creating Census palm cards and tote bags in collaboration with Causa Justa::Just Cause, PODER, San Francisco Rising, and Working Partnerships USA.
Kristian Kabuay
Kristian Kabuay is a self-taught visual artist and performance artist influenced by calligraphy, graffiti, abstract art, indigenous culture, technology and Asian writing systems. Kristian is collaborating with the South of Market Community Action Network and Filipino Advocates for Justice to design Instagram filters promoting Census organizing with the Bay Area Filipino Census Outreach Coalition.
Olubori Babaoye
Olubori Babaoye is a Nigerian-American multifaceted visual artist and graphic designer from Oakland. A creator of vivid digital portraits and oil paintings, Olubori is exploring the possibility of creating large-scale visual art in East Oakland and Antioch with the Ella Baker Center, OAKLAND rising, Causa Justa Just Cause, and Lift Up Contra Costa.
Thomas Wong
Thomas Wong is a nationally-recognized visual designer and the owner of Civic Design Studio in Oakland. This month Thomas designed a Census 2020 window display for Bay Rising across twenty windows in Downtown Oakland's empty Smart and Final building. Local high school students helped paint and create the entire display, including a mural designed by Micah Bazant. Special thanks to Micah and Forward Together for advising us on our cultural strategy, and sharing permission to use their art for this project as well as our printed Census outreach materials!
Vida Kuang
Vida Kuang is an artist and educator, raised by the Tan matriarch, streets of Chinatown, and the Bay. As a visual storyteller, her work centers her communities' histories alongside a legacy of cultural workers, whose labor keeps her communities thriving. Vida is working with the Chinese Progressive Association and the Asian Pacific Environmental Network to design postcards, digital art, and projected images for our Census 2020 events.
***
We're so grateful to be partnering with these incredible artists, and can't wait to share their work with you.
In the meantime, pledge to count our communities in! Fill out your confidential and anonymous Census form as soon as you get it, then ask ten friends and family to do the same.