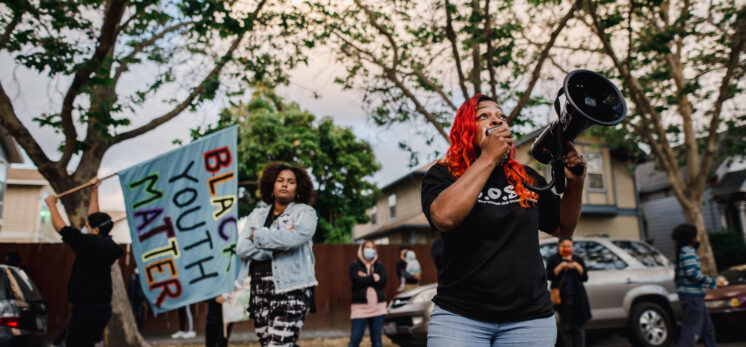 Featured photo above by Ryan Sin Photography.
This is an uprising. We will not go back to the way things were. All across this country, systems that threaten the lives and safety of Black people are crumbling. 
In our grief—as we demand justice for George Floyd, justice for Breonna Taylor, justice for Tony McDade, justice for Ahmaud Arbery, and justice for all we have lost and all who are still here—we are transforming what is possible.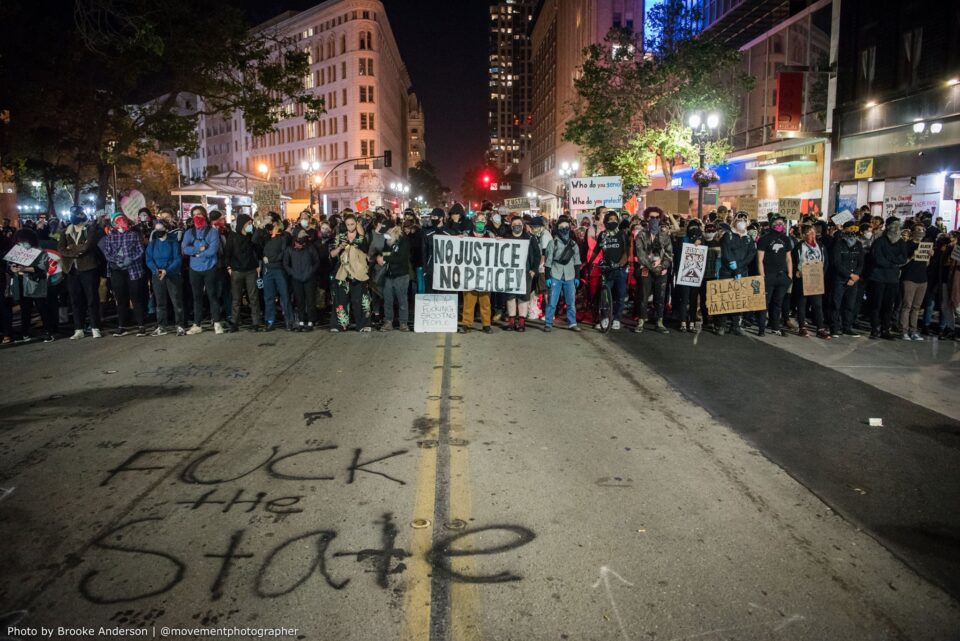 When our elected leaders subjected us to racist and unjust curfews last week, we joined a coalition led by the Anti Police-Terror Project, the Black Organizing Project, and Oakland Rising to condemn the repression and defend Black lives. Together, Oakland protested and danced in the streets. The city and county lifted curfews the next day.
In Minneapolis, the school district has kicked police out of schools and the city council is considering disbanding the police department entirely. This comes after years of groundwork by community organizations demanding that Minneapolis defund police.
In Los Angeles, New York City, and San Francisco, grassroots activists are on the verge of winning significant police budget cuts. From coast to coast, folks are jamming their elected official's phone lines and showing up to city council meetings in droves to call for divestment from the police and investment in community solutions.
Oakland and the Bay Area is on the brink of a huge win. Our coalition's demands for police-free schools are being heard, but we need to seal the deal.
Will you join us and the Black Organizing Project in calling Oakland Board of Education members today and asking them to eliminate the Oakland Unified School Police Department?
If the voicemails are full, please email:
James Harris – james.harris@ousd.org
Gary Yee – gary.yee@ousd.org
Jumoke Hinton-Hodge – jumoke.hintonhodge@ousd.org
Kyla Johnson-Trammel – superintendent@ousd.org
Here's a script: Hi, I'm an Oakland resident and I support #PoliceFreeSchools. I demand that Oakland divest from school policing by eliminating the Oakland School Police Department contract and the Peralta Community College District's contract with the Alameda County Sheriff's Office by the end of 2020. I also demand that we reinvest these budgets and an additional $2.3 million into hiring mental and behavioral health and special education staff for students. Thank you.
We're not stopping once we win police-free schools. We're also demanding that Oakland and Alameda County pass the full Black New Deal, block military deployment to our streets, and divest over $300 million from the sheriff's department while investing in life-affirming services. Sign onto our demand letter here.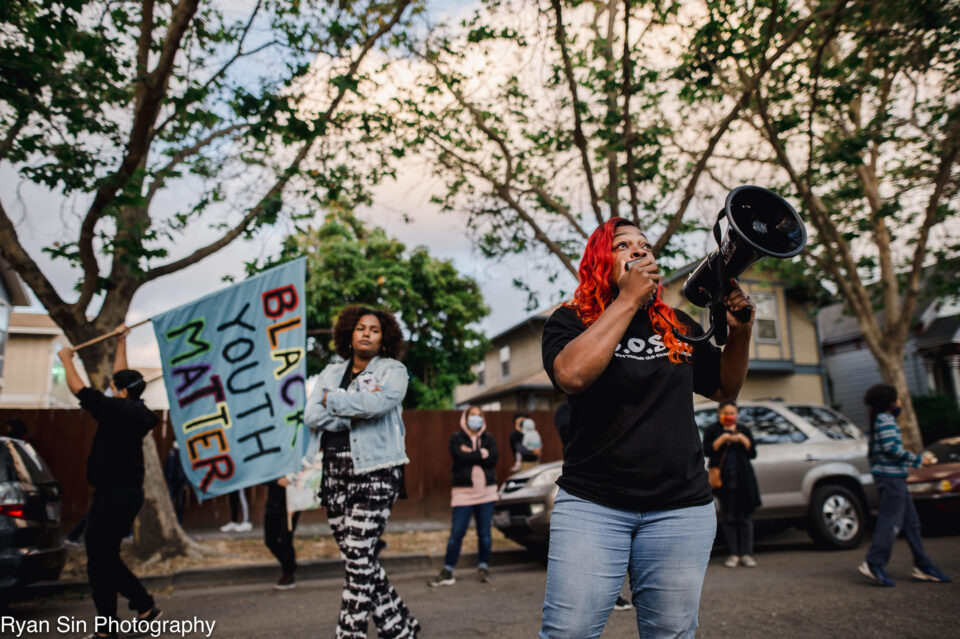 This is a tipping point unlike any we've seen before. The movement to defund police and defend Black life is stronger than ever, and there is a place for everyone all around the Bay Area in the work to come.
The truth is, we are the ones who keep us safe. Our communities care for each other in a million brilliant and beautiful ways. In this moment, we are being called to care for each other in the streets, in community, online, and in our politics. We are speaking up. We are holding our elected leaders accountable. We are imagining a future where all of us are free. We are building it. We are fighting for it. And we will win.