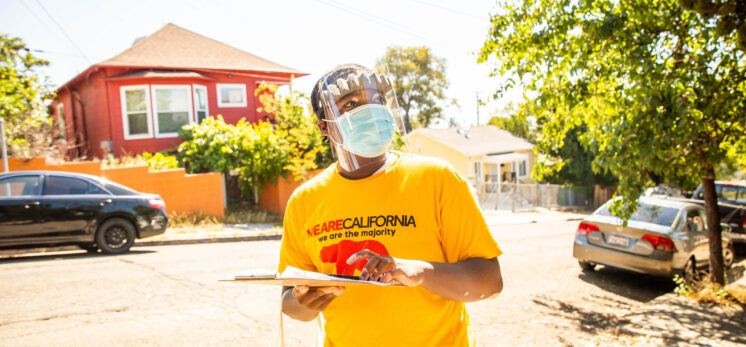 When life-saving COVID vaccines finally rolled out last year, it was clear that some would have easier access than others. Every member of our staff was worried about our loved ones. We were helping parents, aunties, cousins, friends, and neighbors navigate the vaccine roll-out and keep each other safe at work, at home, and out in the world. Some of us had lost people already.
We knew that for every person in our lives who needed a shot but didn't know how to get one, or who needed to keep themselves safe at work but didn't know their rights or the resources available to them, there were many more in the same position all across the Bay.
Bay Area communities of color, low income folks, and workers across many industries have had to overcome all kinds of structural hurdles to get vaccinated and stay safe at work – including language barriers, knowing where and when to get an appointment, being denied time off work, and sifting through misinformation about the cost and safety of the vaccinations.
So in April of 2021, we launched an ambitious COVID outreach campaign in Oakland, San Jose and San Francisco with our partners Oakland Rising, Silicon Valley Rising, and San Francisco Rising.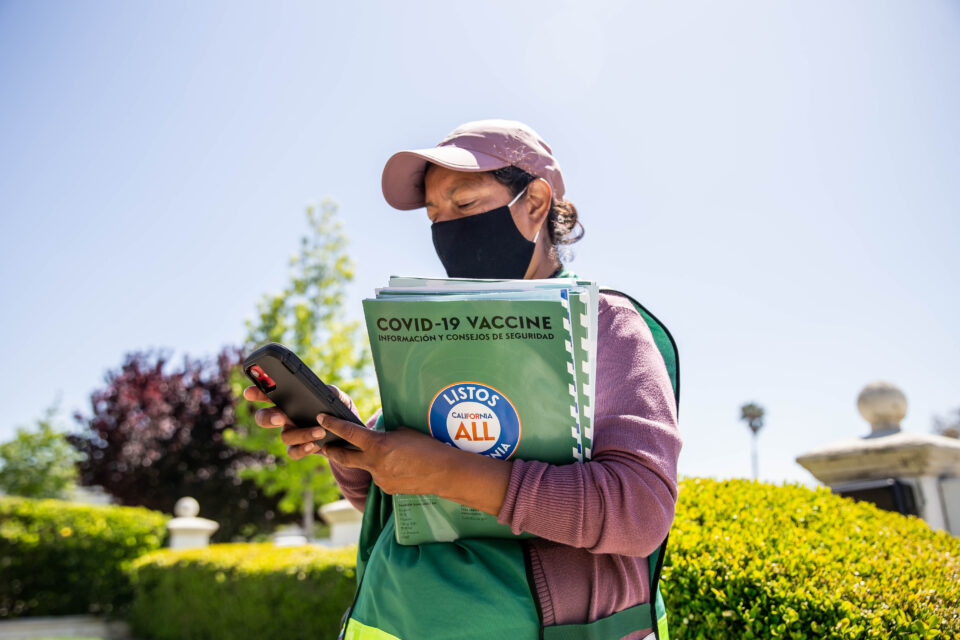 Our goal was to reach as many people as possible through door-knocking, texting, emails, and phone banking and help them get what they needed to make it through the second year of the pandemic.
We believe that when it comes to public health outreach during a crisis, those of us who are hardest hit should be provided the funds and resources we need to support our communities from within.
Thanks to a generous grant from the California COVID-19 Workplace Outreach Project and others, we ultimately reached over 240,000 people in the Spring and Summer of 2021. Our canvassers reached nearly 72,000 people with door-knocking alone.
It was important to hire multiracial teams who were from the same communities we were canvassing in. Particularly in neighborhoods where COVID anxiety was high and our people were really struggling to make ends meet, it was crucial that folks knew that when they opened their doors they were talking to a neighbor. We partnered with local vaccine clinics so that we could help people get directly to a vaccine appointment on the same day we talked to them.
We also hired a dozen young canvassers of color who ran a peer-to-peer texting campaign that reached over 100,000 people in both English and Spanish. The campaign was coordinated with several community-based organizations so we could provide a combination of worker rights outreach, vaccine education, and an opportunity for folks to get involved in local organizing themselves. At one point in the campaign, people were texting our canvassers back at a rate double what we usually see in text campaigns. The need for this kind of support was clear.
Our canvassers spoke to people who needed to understand the latest up-to-date workplace regulations in their area, how to find fit tests for their N95 masks, and how and where to get a vaccine. Sometimes, people just needed someone to talk to. Folks were anxious about sending their kids back to school, confused about the latest pandemic news, and feeling down about the isolation of quarantine. 
We also noticed in our outreach that workers needed PPE and information about testing, and didn't know about paid sick leave or how to file with the state. They were also nervous to take time off.
In times like these, a human connection can make a huge difference. This is what we're talking about when we say that all of us deserve safety and care. 
Ultimately, public safety means having the resources and infrastructure to care for each other. That was true before the pandemic, and it's true now. We're so grateful to our partners, canvassers, and funders for stepping up to save lives and stay connected in some of the toughest months of this pandemic.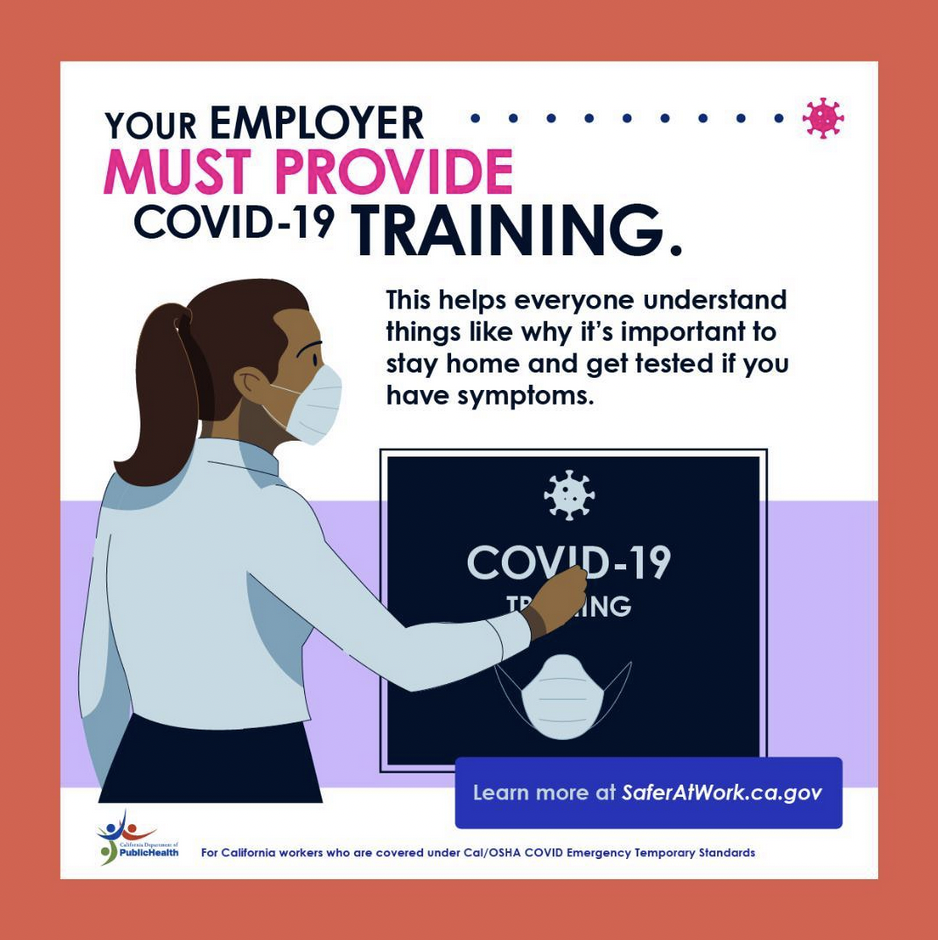 If you'd like to get involved in our programs to care for our neighbors and keep our communities safe, sign up for our mailing list here.