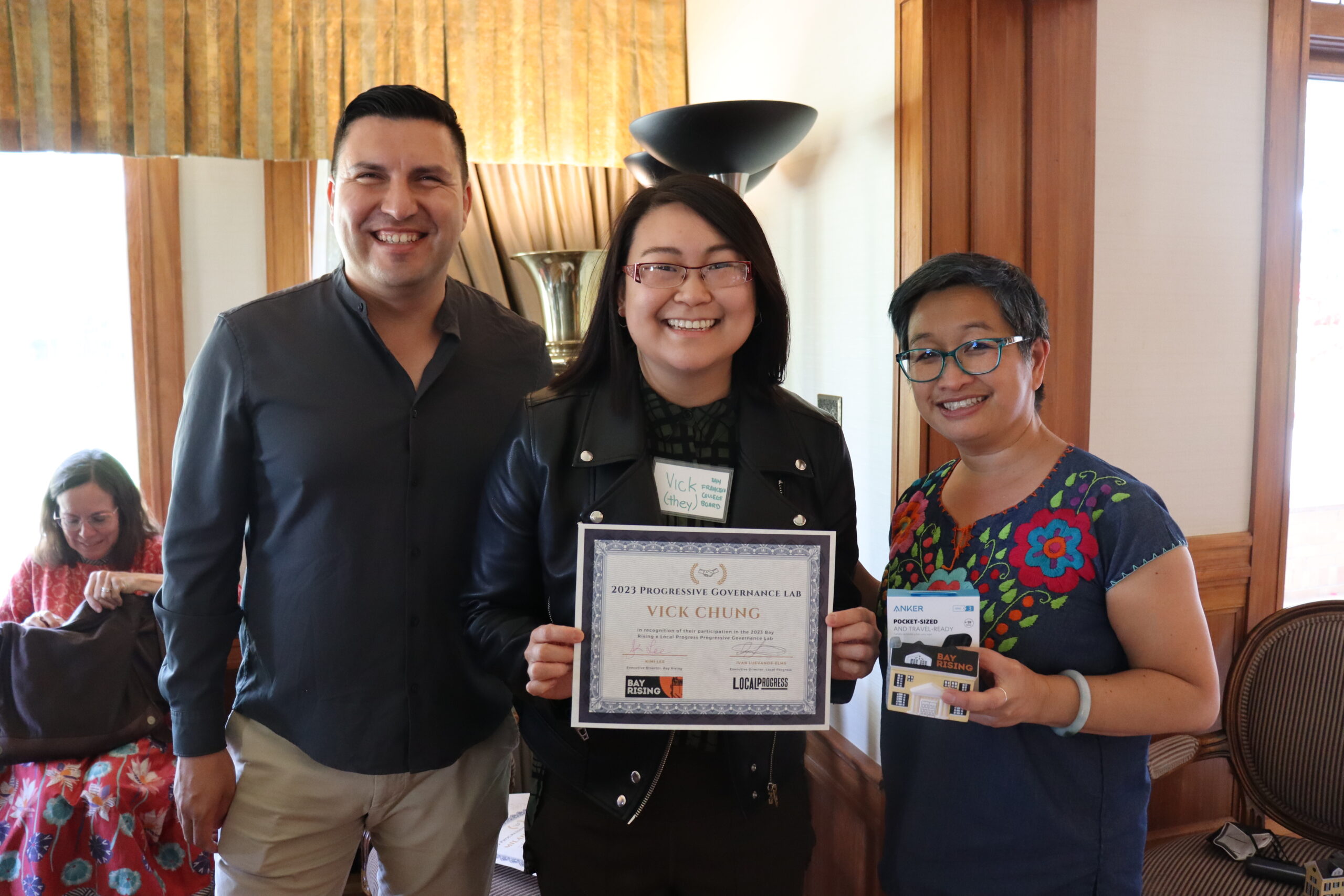 Leaders need programs that can guide them through the beginning stages of being in office and help them navigate toward progressive wins. However, the reality is that when progressive leaders move into elected or appointed seats, they are confronted by corporate lobbyist infrastructure and pulled into the bureaucratic structures that isolate them from their bases and allies.
Recognizing this pressing demand, we collaborated with Local Progress Impact Lab to launch the Progressive Governance Lab. Through this program, we built intentional, strategic relationships among key leaders and organizations who share a commitment to working-class people, immigrant communities, and communities of color, but may otherwise never have recognized their common goals. Together, we aim to usher in a new era of collaborative governance, driven by inclusivity, equity, and sustainable solutions.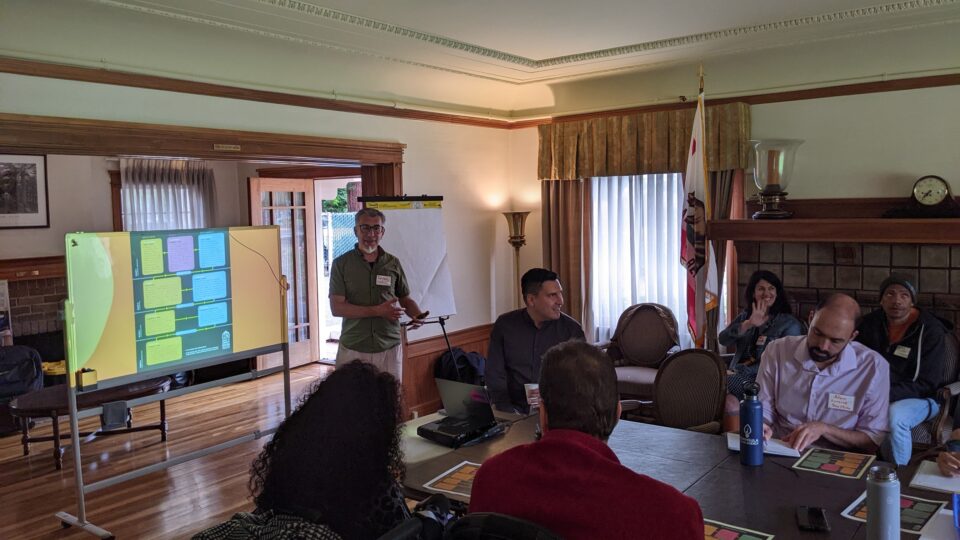 By focusing on collaboration, the Progressive Governance Lab empowers local elected officials to work hand-in-hand, transcending traditional barriers and engaging in creative problem-solving regarding issues impacting all communities around the Bay Area such as housing, education, public safety, and more. By combining research-driven insights with real-world experience, the lab equips local elected officials with the tools needed to effect lasting change in their communities through policy, legislation, and community building.
Elected officials gathered in December 2022 for a two-day convening to kick off the six-month program. We emphasized elected officials who serve outside of our core cities (Oakland, San Francisco, and San Jose) in order to support elected officials who do not have their own staff or broader support from community organizations. Over the course of six months, Progressive Governance Lab participants received training to advance a community-based agenda, working with local partners and grounded in a racial justice analysis. The training topics covered understanding budgets, land use and housing, policy creation and implementation, communications, and more.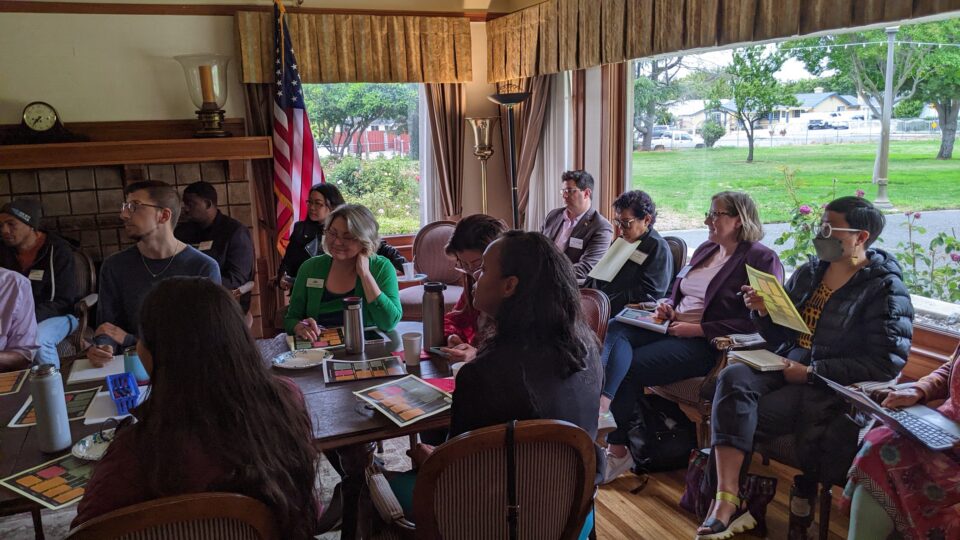 In June we held the last Progressive Governance Lab session on land use and housing followed by a graduation to celebrate the elected officials completing the program. It was great having everyone come together to enjoy each other's company and hear about what is coming up for electeds as they continue their journey in office.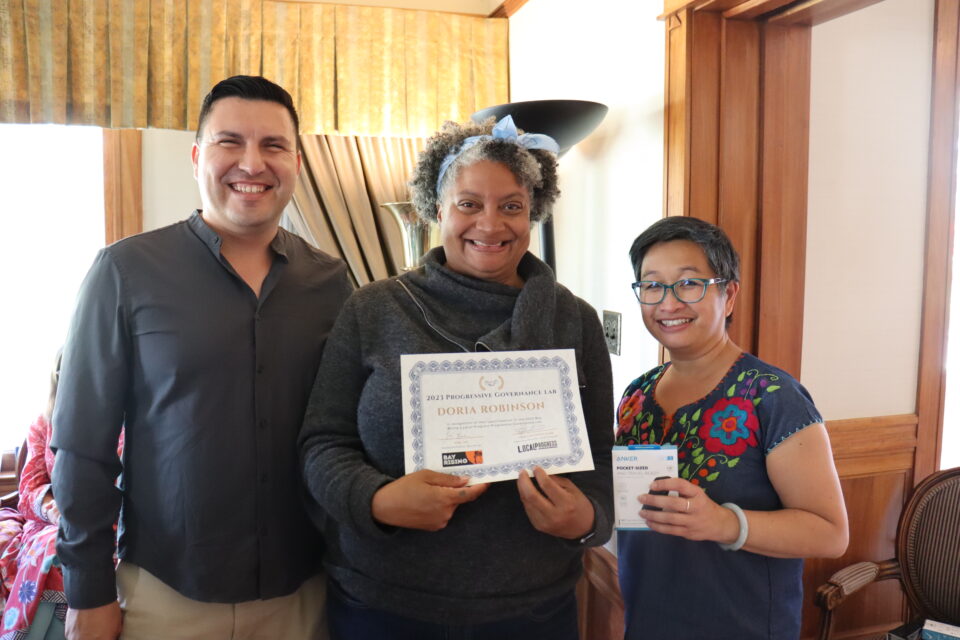 We want to make sure we can repeat this success year after year. The partnership between Bay Rising and Local Progress Impact Lab through the Progressive Governance Lab brings together the power of grassroots activism, collaborative governance strategy, and policy expertise. This fusion of perspectives ensures that policy solutions are grounded in the needs and realities of the communities we aim to serve. By pooling resources, knowledge, and networks, we are better equipped to address the complexities of governance and drive tangible results that support elected officials to thrive in their school board, city, and county offices.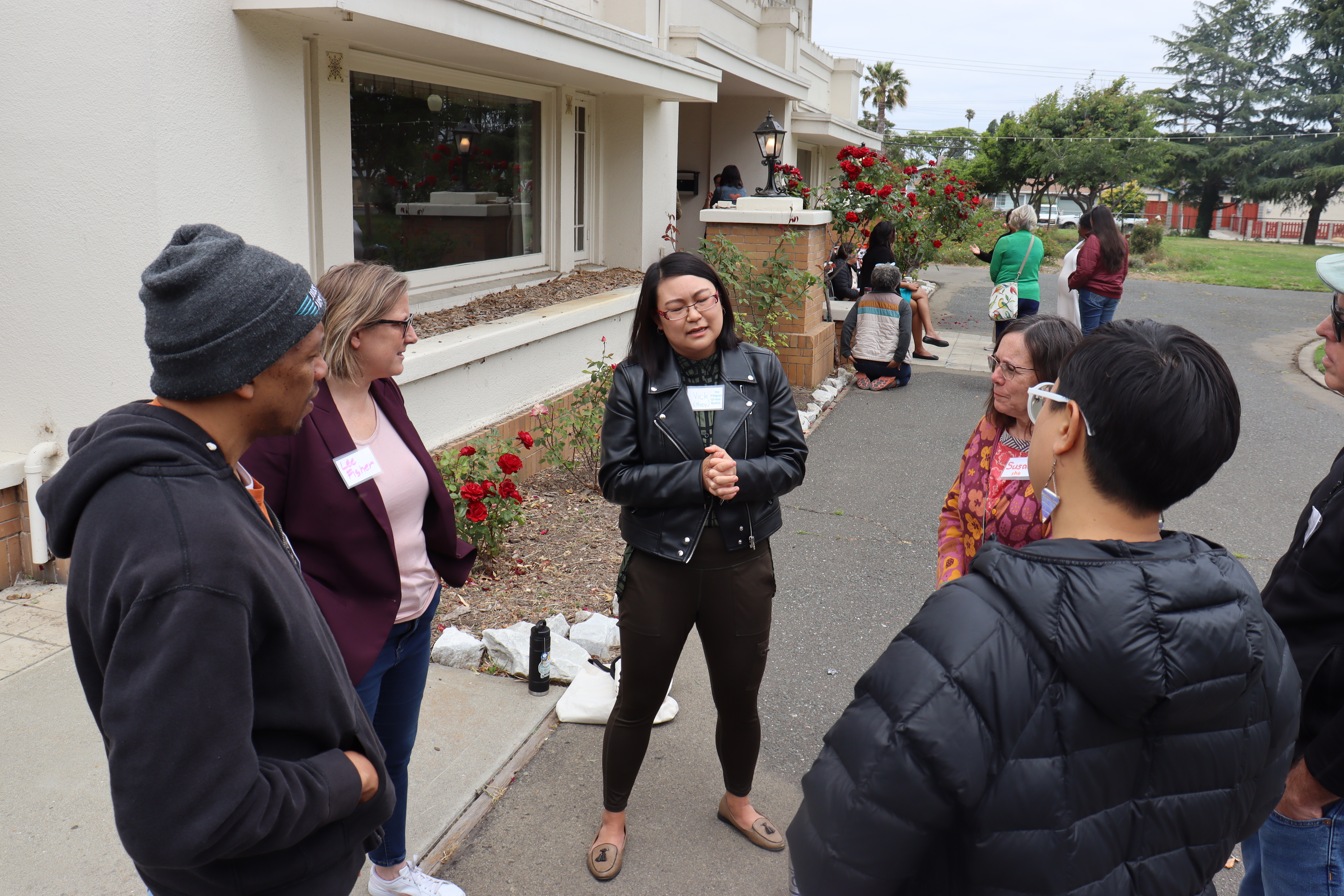 "I have been able to build community with other progressive elected officials. I have also been able to develop skills to move my policy agenda forward. And I am incredibly grateful for this opportunity to learn from people that have experience, as I transition into my role as an elected official myself." – George Syrop, Hayward City Council
In a world of multifaceted challenges, local progressive governance offers hope for a better future. The Progressive Governance Lab and our partnership with Local Progress Impact Lab represent a powerful force for change, driven by collaboration, and dedicated to inclusivity. Working hand-in-hand empowers us to tackle complex problems, effect transformative policy solutions, and foster a more equitable society for all. Together, we believe in the potential of progressive governance to pave the way toward a brighter, more just future.