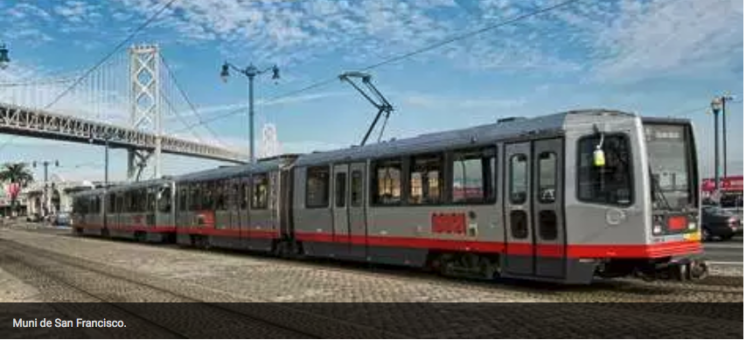 By / Por Antonio Díaz
Ir de compras al mercado. Recoger a los niños de la escuela. Ir a trabajar. Todo esto se hace más difícil para las familias trabajadoras de San Francisco si el Muni no funciona debidamente.
Para poder sobrevivir y ser prósperos en la ciudad es necesario poder contar con un sistema de transporte público que sea confiable, accesible y seguro para los jóvenes, personas mayores de edad y todos los de la comunidad que andan en el. Esto es importante debido a todas las presiones que las familias trabajadoras de San Francisco enfrentan en estos días, presiones que incluyen tener que viajar largas horas, el altísimo costo de vivienda, y tener varios empleos de media plaza.
…
Lea el artículo de opinión entero por Antonio Díaz, publicado por La Opinión.
Going to get groceries. Picking the kids up from school. Getting to work. All of this becomes more difficult for the working families of San Francisco if MUNI doesn't work as it should.
In order to survive and make a living in the city, we need to be able to count on a public transit system that is reliable, accessible, and safe for young people, seniors, and all the community members that use it. This is key, due to all the pressures that San Francisco's working families face these days–pressures that include long commutes, the unbelievably high cost of living, and the need to hold several part-time jobs.
…
Read the full op-ed by Antonio Díaz in La Opinión.