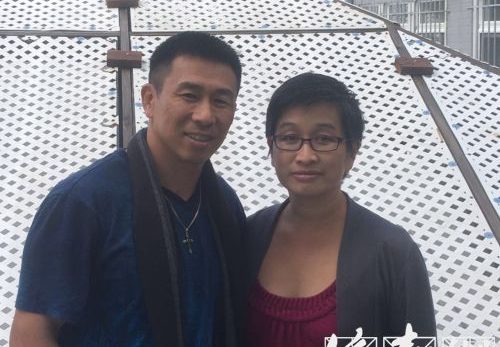 公共治安是广大湾区市民所关心的问题。今年的选举投票,57号提案更是引人注目。今年的57号提案又名公共安全与改过法案。此提案将给予非暴力重罪犯假释考量,对部分表现良好的罪犯予以减刑,授权少年法庭法官负责对少年犯的量刑。
林继业(左)和李玲玲都对家长57号提案表示了支持的态度。
…
Read the full article in US China Press.
Public safety is a concern of everybody in the Bay Area. That's why Proposition 57 on this year's ballot is so compelling. Proposition 57 is also known as the Public Safety and Rehabilitation Act. The proposal will give parole consideration to people convicted of non-violent felonies, reward people with good behavior who are locked up, and ensure that juvenile court judges are responsible for sentencing people who are in juvenile court.
Lin Jiye (left) and Li Lingling (Kimi Lee, right) expressed their support for Proposition 57.
…