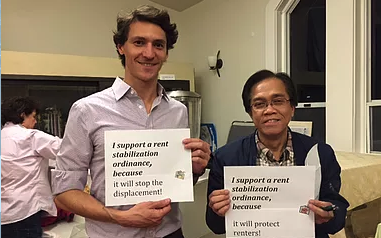 After rent stabilization measures received mixed results around the Bay Area in the last election, voters in Pacifica will have their turn on Tuesday.
Volunteers who have been campaigning since the summer hope to convince homeowners, a group that makes up the majority of the city's population, to vote for Measure C, which would limit how much landlords could raise rents.
Gloria Stofan, a resident since 1966, volunteers with Fair Rents 4 Pacifica.
…