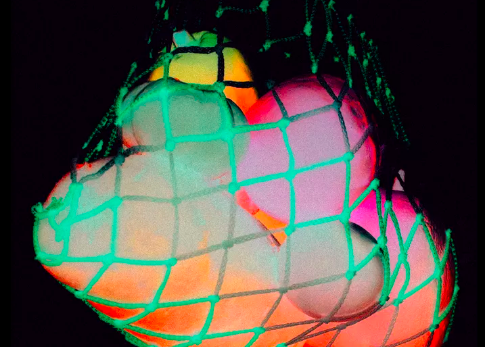 What's your favorite Chinatown memory?
That was the question that Good Good Eatz, an Oakland-based initiative offering support to restaurants and markets in Oakland Chinatown during the coronavirus crisis, posed to its supporters last month, getting responses from Chinatown lovers from around the country that ranged from kung fu lessons to family dim sum feasts…
The five illustrations that came out of the project, which they called Good Good Memoreez, are now available for purchase, with funds going to support victims of the California wildfires….Three of the final illustrations were inspired by memories rooted in the Bay Area, in either Oakland or San Francisco Chinatown. See each of those pieces below, along the original text that inspired it. On the Good Good Memoreez website, you can also see the artists' commentary on where they drew their inspiration for each piece. Prints of all five illustrations, in an 11-by-14-inch poster size, are available for pre-order for $45 each until September 8.
May's memory: In the early 90s, at the corner of 90th and MacArthur in East Oakland, site of the weekend drag races and donuts, my mother organized our apartment building of a dozen Southeast Asian immigrants and refugees to take over the abandoned acre of land next to the building and grow food. Overnight, they transformed the neighborhood into an oasis of Asian herbs and vegetables. Young and old were drawn from their homes to care for the plants. My mom would take her harvest to Oakland Chinatown and trade for other food. We didn't [have] much, but we always ate very well.
…
Kimi's memory: Every weekend, we would visit my grandmother who lived in a senior home in SF Chinatown near Broadway and Stockton. As we went through the building, seniors would pop their heads out the door to see who has visiting. In one building, exposed wires running along the ceiling, shared kitchen and bathroom for whole floor of people, chatting in her SRO with everything tightly packed around us (clothes hanging on the window to dry, food and dry goods on one side, small table in the middle of the room and using the mattress as a bench). Saturday shopping in the crowded streets, holding onto plastic bags in different colors that kept growing as we moved through the street, following her through the crowds and waiting on the sidewalk as she skillfully navigated her way through the crowds to get veggies, noodles, medicine and other items from each shop. Triumphantly holding the pink box of baos that were still warm and steamy and getting to dig into them once we got into the car to drive home.