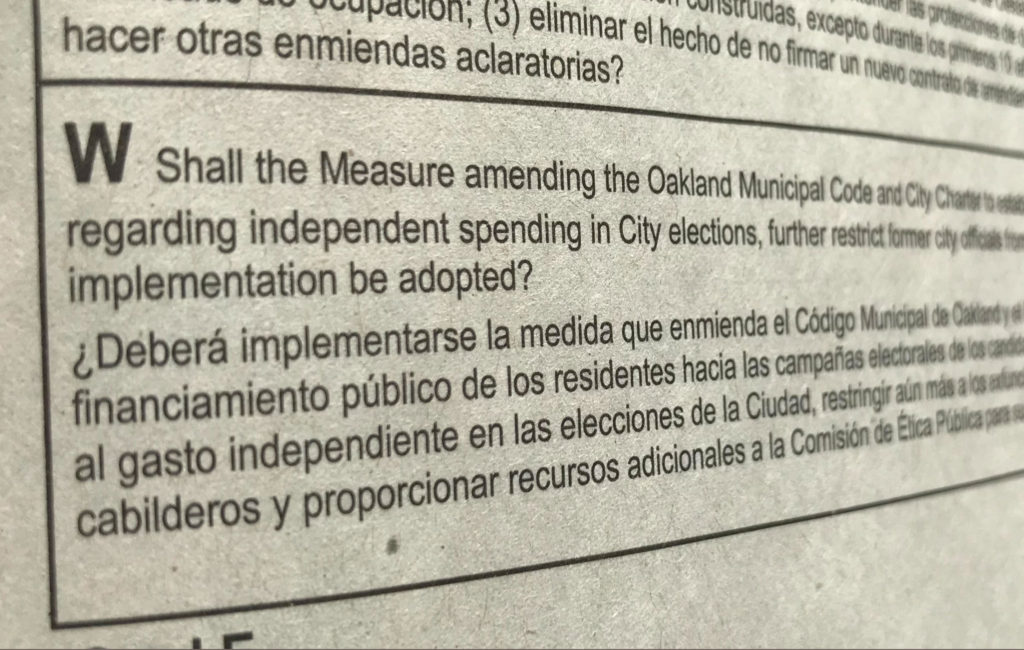 Oakland North / December 13, 2022
In last month's election, an overwhelming majority of Oakland voters said "yes" to Measure W, a public financing program to curb big money influence in local elections and foster political participation.
The measure repeals the Limited Public Financing Act, a modest public financing program solely for City Council elections, and adopts the Fair Elections Act that will establish a "Democracy Dollars Program," extending public financing to all city elections. Oakland's Public Ethics Commission will implement the measure by hiring staff and creating infrastructure.
Every adult resident will receive four $25 vouchers in the mail or electronically that can be donated to the candidates of their choice. The program will make every Oakland resident a potential donor in local elections, a move toward creating a more representative electoral process by enabling all people to make campaign donations and encouraging more people to run for public office.
Oakland is expected to roll out the program in 2024. But the commission is allowed to postpone it if the infrastructure is not ready by the next election cycle.
According to official estimates, the program will cost the city about $700,000 to start up and about $1.6 million annually to run. To fund the vouchers, the City Council is required to allocate $4 million every two years from the general fund.