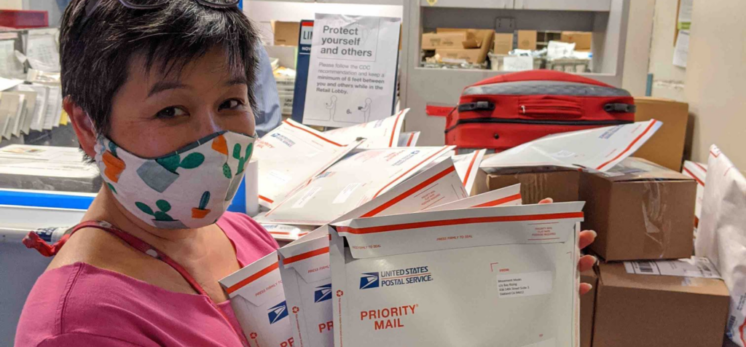 Oakland Voices / April 27, 2020
In March 2020, when a friend of Kimi Lee asked her to make cloth masks destined for a migrant camp at the U.S.-Mexico border, Lee recruited five of her friends and they sewed 250 masks that were donated to the camp. This effort planted a seed that would evolve into Masks for the Movement. Lee's experience as an activist stretches back twenty years to when she helped form the Garment Workers Center in Los Angeles. After sewing 50 masks personally back in March, Lee, who is now based in Oakland, had the idea to tap the workers at the Center to produce masks at a larger scale that would benefit essential gig-economy workers who rarely receive any type of protections from the corporations that employ them.
The production model of Masks for the Movements ensures that for $10 (plus shipping) the mask you receive ensures garment workers are being paid a fair wage. By partnering with the Garment Worker Center Los Angeles as well as Bay Area-based organizations including Mujeres Unidas y Activas, La Colectiva, and Chinese Progressive Association, with every mask you purchase from Masks for the Movement for yourself, another mask will be produced and donated to a gig economy worker.
Read article here!