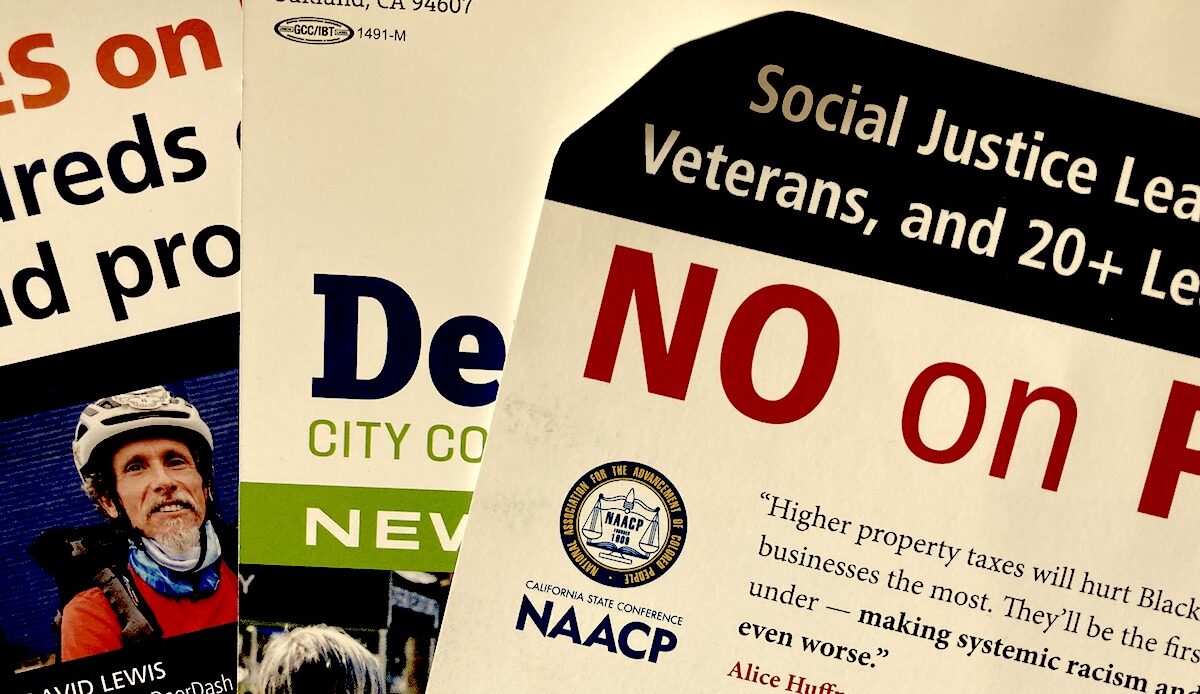 The Oaklandside / July8, 2022
Update, July 12: The City Council voted to place both the council term limits measure and the "democracy dollars" measure on the Nov. 8 general election ballot. If passed, the first measure would set councilmember terms at three four-year terms, but the ability for the council to terminate the city administrator in a super-majority vote was stripped. The individual donor limit in the measure to overhaul the city's campaign finance rules was changed to $600.
Original story, July 8: A pair of City Council-backed ballot measures supported by good government groups will likely be before voters in the Nov. 8 general election. One measure would set term limits for councilmembers, increase transparency of council decisions, and possibly give the body more authority over the city administrator, while the other would rewrite the city's campaign finance rules to encourage mass participation through increased public financing of elections.
They are part of a growing list of approved measures and others under consideration in an important election season during which voters will also elect the city's next mayor, three councilmembers, three school board directors, and the city auditor.