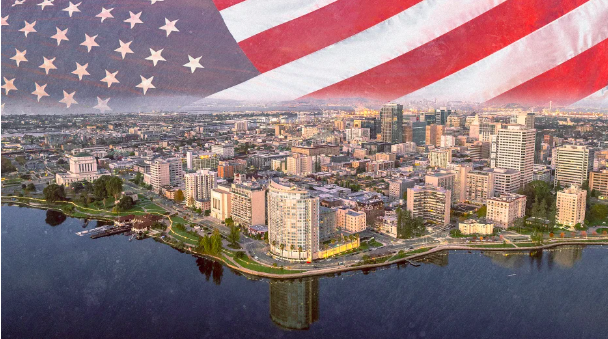 Fast Company / November 11, 2022
Even as the nation waits to find out which party will control Congress, the midterm federal and state elections are on track to have cost a record $16.7 billion. But local races are also plagued by inordinate amounts of spending, often by large donors and special interest groups, which can influence election outcomes.
But on Election Day, Oakland voters
appear to have passed
 a bill that will give residents "Democracy Dollars" to fund local candidates of their choice. 
Oakland's Measure W
, or the Fair Elections Act, will give residents $100 to finance city campaigns, in the hope that it will enable less wealthy candidates to compete against those with corporate backing, as well as expand and diversify the donor base. It's modeled on a similar program in Seattle, which has been successfully deploying vouchers since 2017. Earlier this year, reporting in 
Bolts
 suggested that other California cities were closing watching the Oakland measure and hope to introduce something similar.