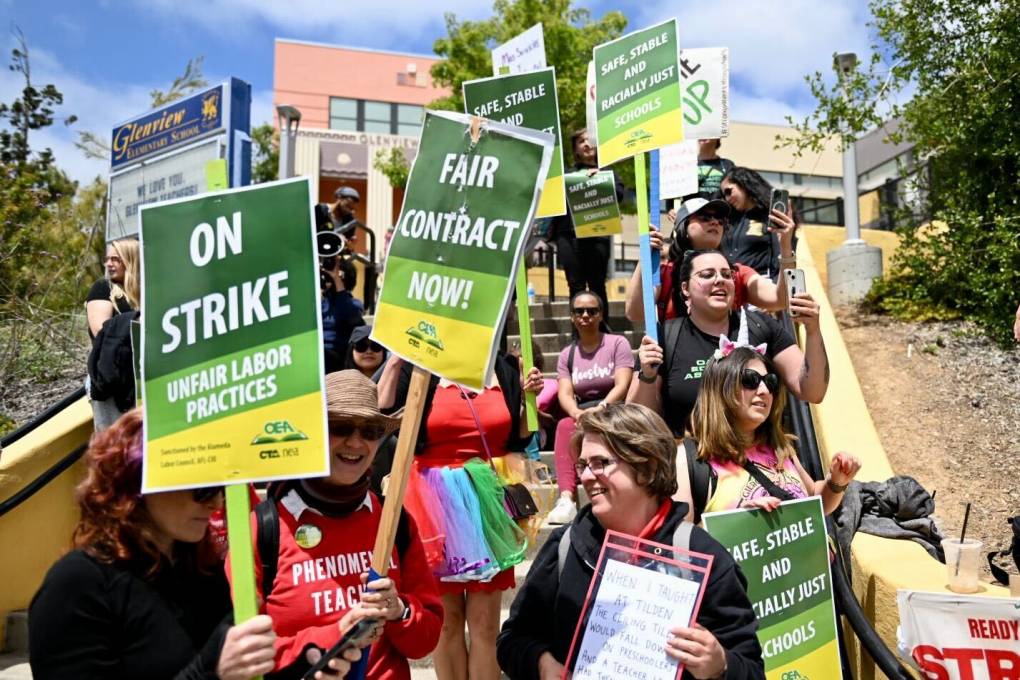 KQED / May 15, 2023
The Oakland teachers union and school district reached a tentative agreement early Monday morning to end a teachers' strike that lasted seven days and effectively closed down schools for tens of thousands of students, with just weeks left in the school year.
The deal for a new two-and-a-half-year contract includes major pay raises for teachers in addition to commitments from the district to significantly increase investments in school and student resources and to give teachers and parents more decision-making power in certain schools.
Schools were open Monday and some classes were in session, but Oakland Unified School District officials noted that it was a "transition day," with attendance optional, and with full-class instruction resuming Tuesday, May 16 — leaving just eight days left in the school year.
AC Transit confirmed it would resume normal operations of all supplementary bus-line services to schools starting Tuesday morning.