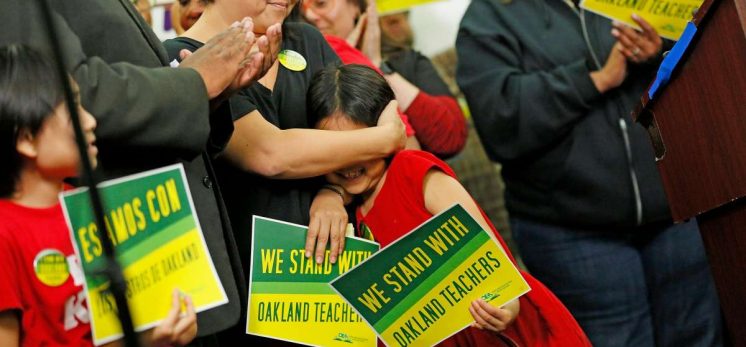 San Francisco Chronicle / February 20, 2019
"At Melrose Leadership Academy, parents communicated with one another over email chains and phone trees to see if families needed child care, said Kimi Lee, a parent and director of Bay Rising, an alliance of grassroots organizations. Those who wanted to host a home-based solidarity school got access to an online seminar and a manual with a list of activities and suggested movies.
'Each class is organizing its own solidarity school, so the kids are with their classmates," Lee said. "Everyone can't just bring their kids to work. It's the idea, can we support one another — Monday you do 10 kids, Tuesday you do 10 kids — this idea of a child care cooperative.'"
Read here!