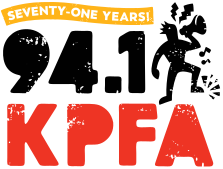 KPFA / November 25, 2019
Fewer's supporters say the recall is a waste of time as she is up for reelection in just a year. Don Misumi is with Richmond District Rising, one of the organizations that sponsored today's rally.
"I think they're serious in terms of what they want, but they're certainly not serious in terms of whether this is a feasible thing. Because clearly there's no support for this recall campaign."
Read article here!