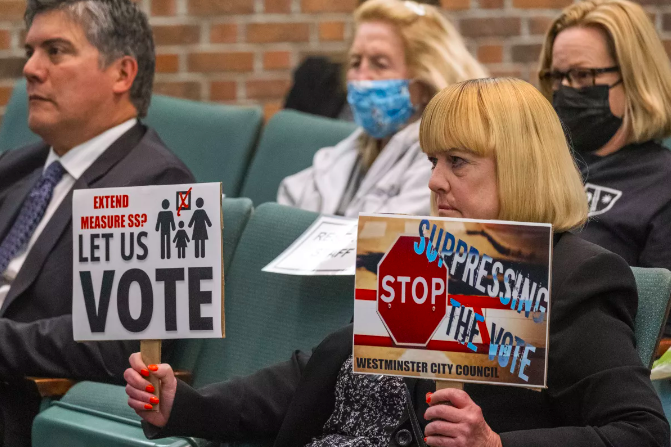 Los Angeles Times / November 7, 2022
Good morning, and welcome to the Essential California newsletter. It's Monday, Nov. 7. I'm Jeong Park, an Asian American communities reporter, coming to you from Mid-City in Los Angeles.
On Tuesday, California voters will cast ballots on thousands of races, from school boards to the state's governor.
Understandably, no media outlet can cover all of them. Much of the attention is given toward what are considered "big" races, such as the mayor of Los Angeles or the state's congressional elections, which could tip the ideological balance of the chamber.