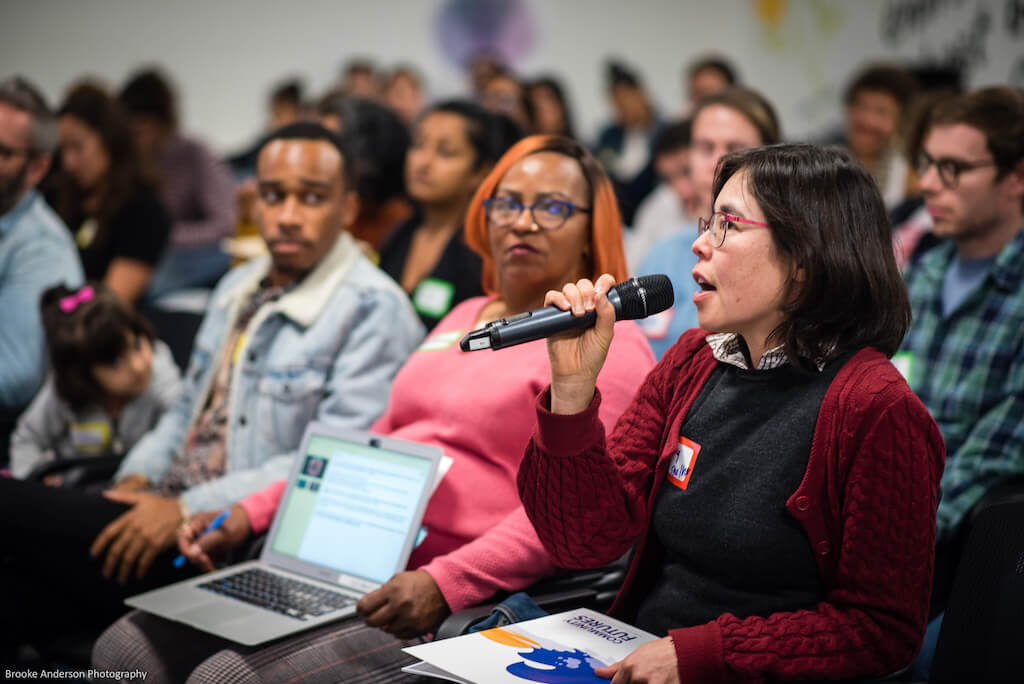 The number of elected officials of color continues to increase in the Bay Area. However, those elected to top political offices remain disproportionately white. For a stronger, more resilient democracy, elected officials must reflect the lived experiences of people of color and govern to advance the region's collective well-being.
By Michelle Huang and Simone Robbennolt
Introduction
Elected officials in the 101 municipalities and nine counties in the Bay Area make important decisions that impact the 7.7 million people living in the region. These decisions can influence the affordability of housing in the region and transportation that connects residents to jobs, grocery stores, and parks. Right now, local electeds are making decisions about how more than $1 billion in remaining federal Covid-19 recovery dollars are invested. Their choices have the potential to transform the systems that continue to lock 1.3 million economically insecure Bay Area residents out of opportunity and economic prosperity and to design and advance policies and solutions that build a more just and equitable region.
Although racial diversity in elected office doesn't equate to equitable policies, it matters that those with the lived experiences and community knowledge of historically excluded communities have a seat and voice at the table. However, those who hold political power don't always reflect the full range of diverse experiences of their constituents. More people of color are running for office and winning local elections in the Bay Area, but top local electeds remain disproportionately white. Elected officials, regardless of race, have a role in representing and ensuring that our institutions work for all Bay Area residents.