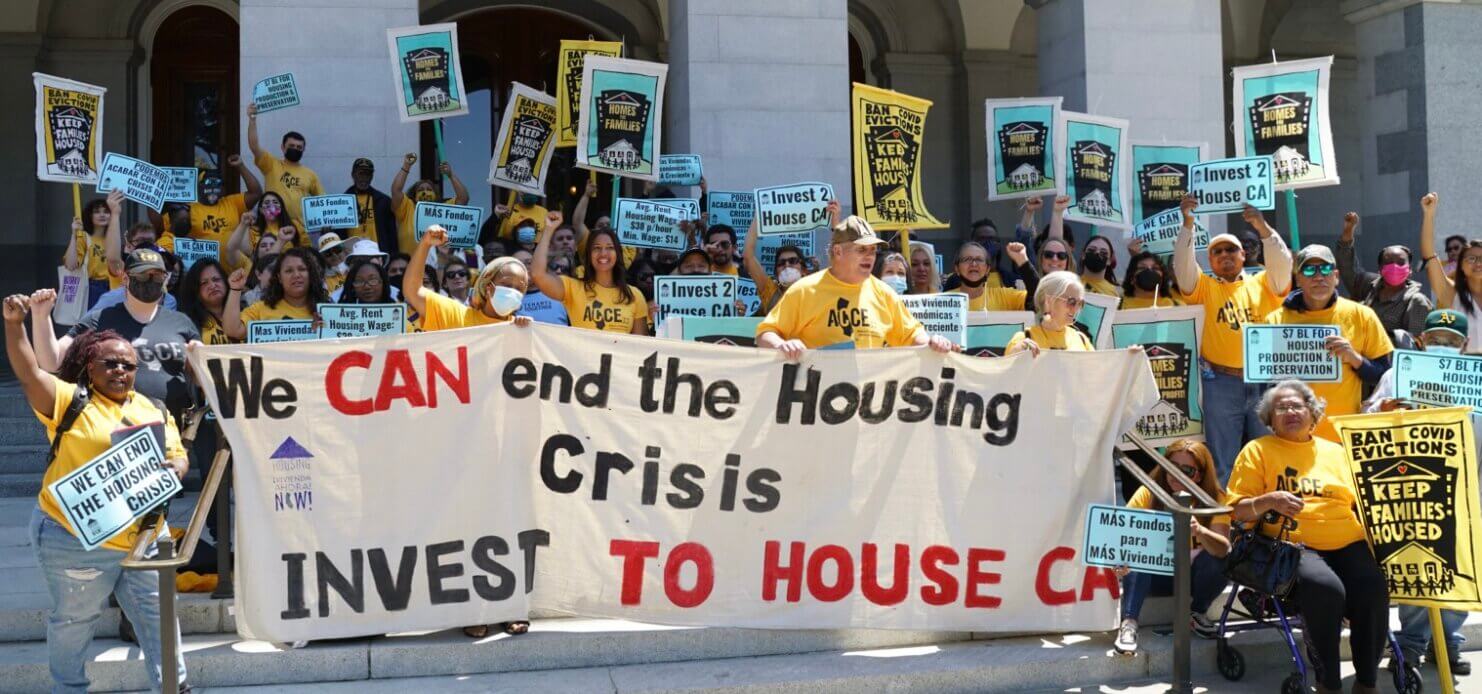 Our most recent analysis, Bay Area Elected Officials Still Don't Reflect the Region's Diversity, and the diversity of electeds indicator focus on racial/ethnic and gender representation among local electeds, yet there are other important dimensions where having political representation could contribute to a more equitable and inclusive region. Discussions with Bay Area Equity Atlas advisory partners surfaced the need to understand how other forms of representation beyond race may play into who holds the political power in deciding local tenant protection and housing policies. Thus, this case study looks at the real estate interests of elected officials and their impact on tenant protection legislation and political representation. This analysis is based on a sample of 208 elected officials from 20 cities in the region and across the nine counties.
Housing affordability is a long-standing and persistent issue across the region. Just under half of households in the Bay Area are renters. Due to a history of racism and discrimination in housing policy and lending, communities of color are more likely to be renters and are more likely to pay more than they can afford on rent. For example, nearly two out of three Black female-headed households in the Bay Area are rent-burdened, which means that they pay more than 30 percent of their income on rent.
Strategies such as strong tenant protections, rental assistance, eviction moratoria, and affordable housing development are key to ensuring all residents have access to quality, affordable homes. Local elected officials in cities and counties play an important role in passing housing policies that can respond to local needs and conditions as well as creating a higher level of protection than state-level legislation.