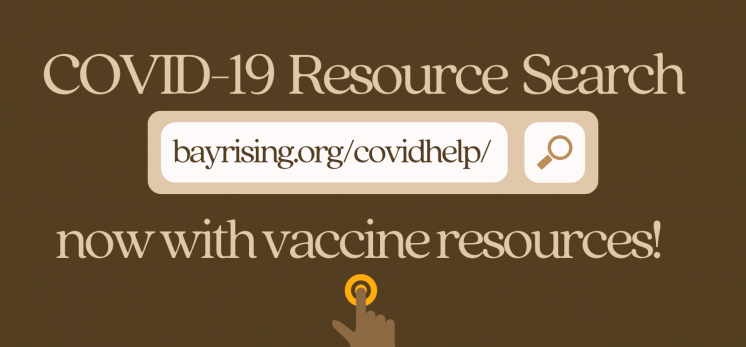 Worksafe: Jora Trang / April 28, 2021
This Workers Memorial Day, 2021, Worksafe would like to amplify the dedicated work of eight extraordinary organizations that have been rising through challenges to ensure that the communities that they served are supported and uplifted through the pandemic.
From providing food and personal protective equipment to vulnerable populations to fighting for the passage of protective laws, these organizations have been pounding the pavement, their passion clear as they roll up their sleeves to lean into the work of ensuring that their communities continue to thrive. We are extremely proud of these allies and partners. Visit them on their platforms to learn more about their work and to support them.
…
Bay Rising builds the power of communities of color to create a just world for everyone. Through their civic engagement network of over thirty grassroots organizations in the Bay Area, they are building a world where all people have community control and political power, and where everyone has a home and can live without fear of deportation or criminalization. They are creating a world where everyone can earn a living wage, receive quality healthcare and education, and live in neighborhoods with clean air, public parks, and water. They believe in environmental justice and just transition to a regenerative, life-giving economy.
Bay Rising knows that communities get through crises like COVID-19 when they pull together with community power and political power. Towards this end, Bay Rising created a searchable Covid Resource Guide to make it easy to find and get help as we protect, recover, and heal our communities. This amazing guide is available in English, Spanish, and Chinese, spanning across the whole Bay Area, with 11 categories including the recently added vaccine resource category.