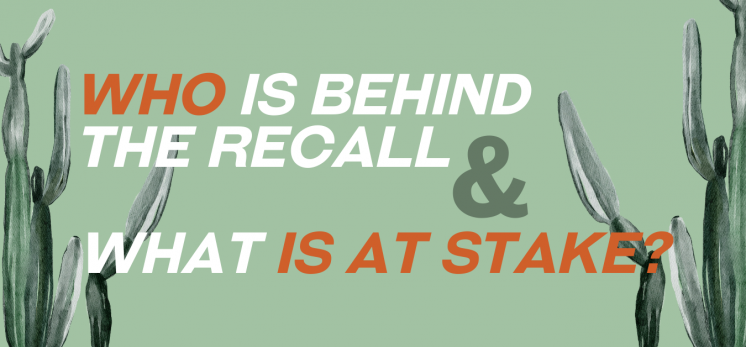 The effort in California to recall Governor Gavin Newsom threatens our communities and the hard-won gains we have made – including on immigration, the environment, criminal legal system reform, and many other issues.
It is important to know who is behind the recall election and what is at stake in order to vote against the recall and protect our communities.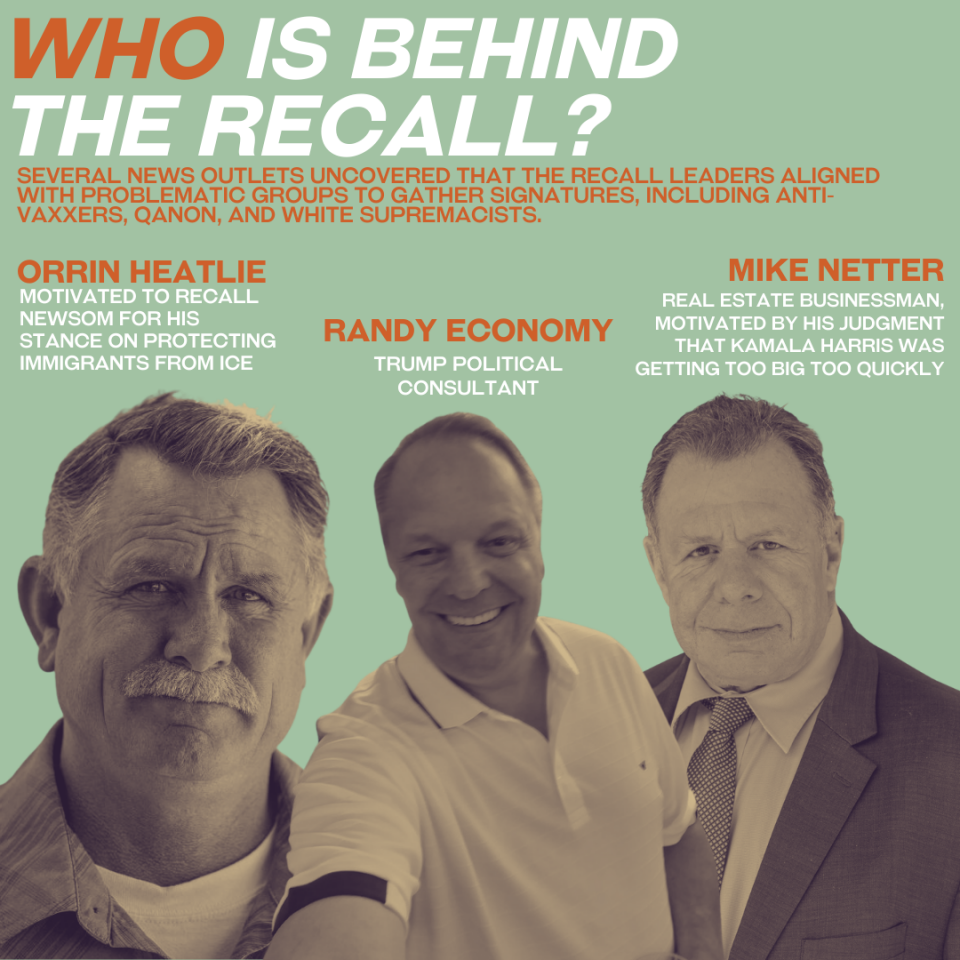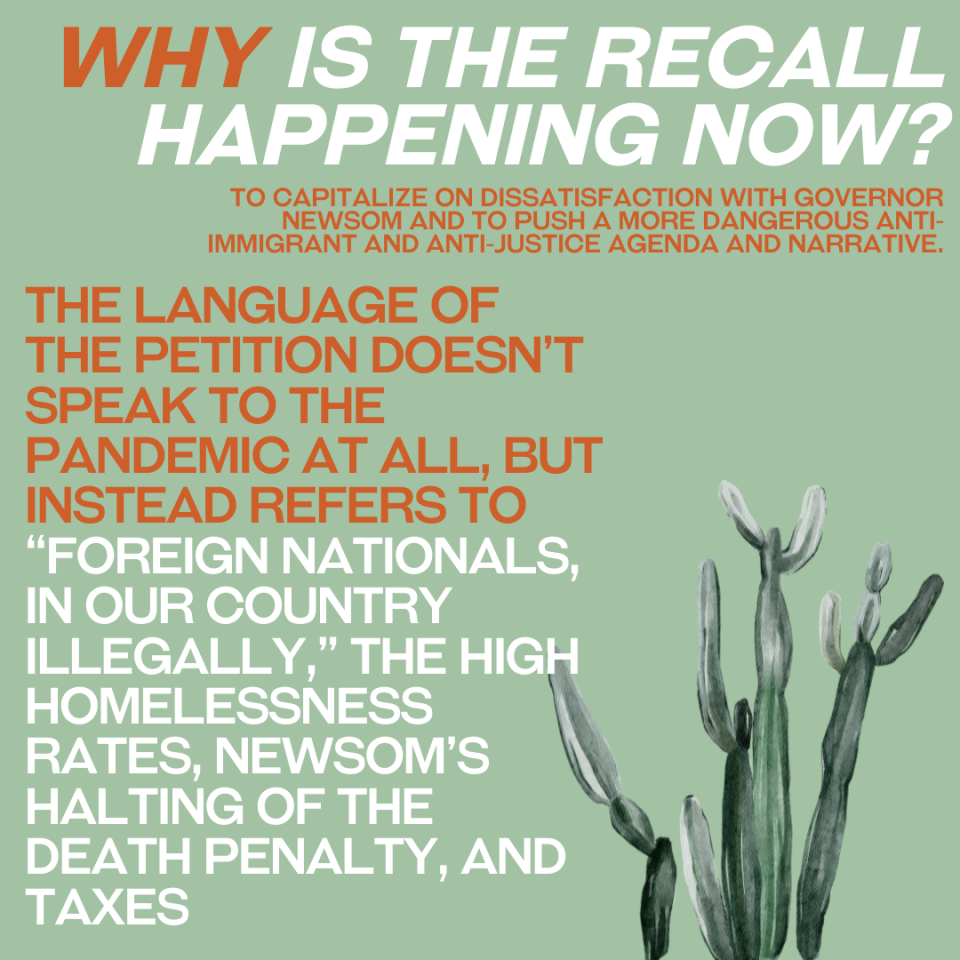 Thank you to Courage California for the language used in these graphics.