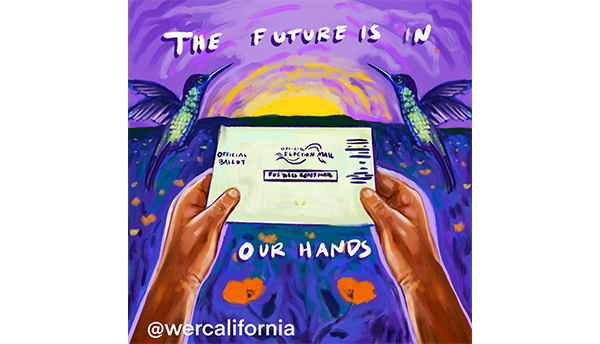 Congratulations to Governor Newsom, who voters have defended in overwhelming numbers in the statewide special election!
Californians showed up to vote in the statewide special election because we care about our shared future. We hope Governor Newsom will show up for racial, environmental, and economic justice during the rest of his term. The Californians who turned out in what's expected to be record numbers for this special election want our elected officials to address the most pressing issues in our daily lives, including housing, cost of living, policing, and family care.
It's significant that voters turned out so strongly in a special election: certain people in power don't want our comunities to show up at elections because they want to keep making laws that lock us out of opportunity. They try to distract and divide us based on what we look like and where we come from. When they get their way, only a small slice of Californians, usually older and whiter voters, get to make their voices heard on issues that affect our daily lives, like housing, cost of living, policing, and family care.
The Bay Area, and California at large, turned out big to make our voices heard in this election. And we'll keep turning out. By showing up and voting together as the new California majority and a multiracial alliance of BIPOC communities, we've continued to create a stronger California, one where all of us can thrive — regardless of what we look like, how much money we make, or where we come from.
Make sure your community continues to vote in all local and state elections, because our vote is our voice: sign up for updates from us here!