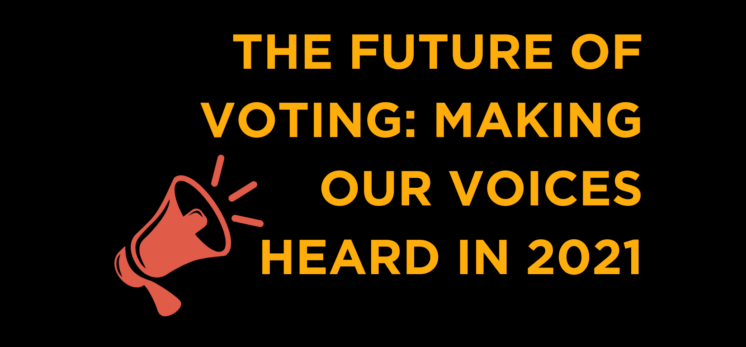 With 45 out of the White House, the political terrain is shifting. Let's be clear: we still have to organize hard for our communities' needs and dreams, but we are no longer up against an executive branch that tries to win by dismantling democracy and disenfranchising millions of BIPOC voters.
Improving our elections and protecting voting rights is one of the most urgent tasks ahead of us as we work to hold this new administration accountable to protecting our communities. Nationwide, this work looks like ensuring people can vote securely, allowing early votes to be counted immediately, and most critically, expanding voter access so every eligible citizen can take part in our democracy.
Here in California, we're leading the way — but we still have work to do.
Right here in Alameda County, over 150 of our friends and neighbors were denied their vote in the November 2020 election because poll workers didn't have the training they needed and gave out incorrect information. The County also failed to print enough sample ballots for non-English speakers and were late to put up the required number of ballot drop boxes. All of this is unacceptable, and Oakland Rising is working with a coalition of organizations to make sure that Alameda County fixes these issues by the next election. 
This kind of advocacy is central to protecting our right to vote — and so is removing barriers to voting for folks who have too long been denied a voice in our democracy:
Formerly Incarcerated People
In a huge victory for justice and democracy, we won a critical statewide ballot measure in November that returns the vote to tens of thousands of Californians.
Because we passed Proposition 17, people on parole who have been convicted of a felony are now allowed to vote! That means that 50,000 Californians who were unjustly denied participation in our democracy will be able to vote in the next election. Spread the word!
Youth
Sadly, there was another voting rights proposition on the California ballot that didn't go our way.
56% of voters rejected Proposition 18, which would have expanded voting rights for youth statewide. If it had passed, 17-year-olds all across the state would have been allowed to vote in primary and special elections if they turned 18 by the next general election. That would have been an exciting win for our communities.
However, we are stepping up locally to honor the voices and votes of young people.
Thanks to a campaign led by a strong coalition–including Oakland Kids First, All City Council Student Union, Oakland Youth Advisory Commission, AYPAL, Californians for Justice, Youth Together, Justice 4 Oakland Students, and Power California–Oakland passed Measure QQ, which means that voters who are 16 years and older are now allowed to vote in school board elections. We hope this victory for student power will be a model for cities across the state and the country. In San Francisco, a measure to allow youth to vote in local elections lost by a narrow margin. 
Immigrants
When we fight for an inclusive democracy, we're fighting to see more representation in the voting booth and in seats of power. We endorsed measures in Hayward and San Francisco to allow every resident, regardless of immigration status, to serve on city boards and commissions. Residents passed them in November. That's a transformative win for all of us. 
We backed these measures because our city rules were keeping some of the most qualified people who can help lead our community stuck on the sidelines simply because of the place of their birth. Voters agreed that the status quo was backwards and wrong – 67% of voters in Hayward and 54% of voters in San Francisco chose to remove citizenship barriers to serving on city bodies.
We the People
This year, Bay Rising will continue the work to realize a vision of our democracy that includes everyone. Stay tuned for ways to get involved!
In the meantime, even in an imperfect system, we will exercise our power. Throughout the hardships of 2020, despite a pandemic and economic crisis, a record number of us—of every color and creed, background and zip code—made our voices heard. Now we're moving forward together to ensure a government of, by and for all of the people, no exceptions.