Framework
No matter who you are or where you come from, success in life starts at home. When we have safe and secure places to live, parents earn more, kids learn better, health and well-being improve, our communities are strengthened, and our region has the building blocks to thrive. But right now, wealthy and powerful real estate developers and corporate landlords control the housing market in California and pour millions into each election to swing votes in their favor. They use predatory strategies to drive up their profits when ordinary working Californians can't even afford our rent or our mortgages. This especially affects people of color, working families, seniors, and people with disabilities. We need to ensure community control and ownership of our housing, community stabilization to keep people housed, and community-based development of affordable housing. All of us – no exceptions – should have the right to our homes: safe, accessible, stable, and permanently affordable places to live; the ability to live where we work and where our community is; and the right to stay in our homes through protections against unfair evictions and rent hikes.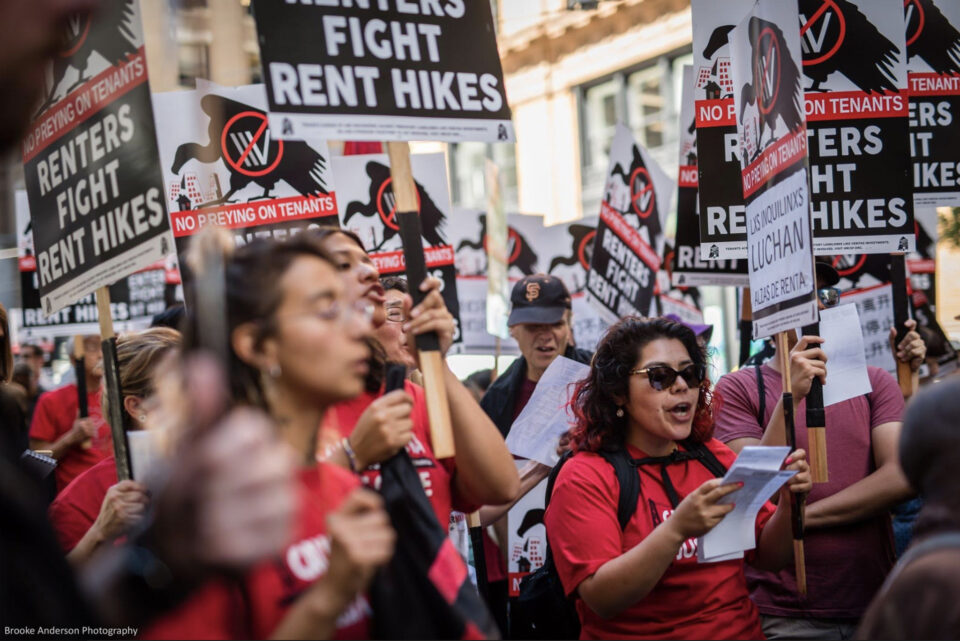 Lead Organizations
Orange denotes Bay Rising member organizations. Green denotes partner organizations. Click on the circles to visit each organization's website.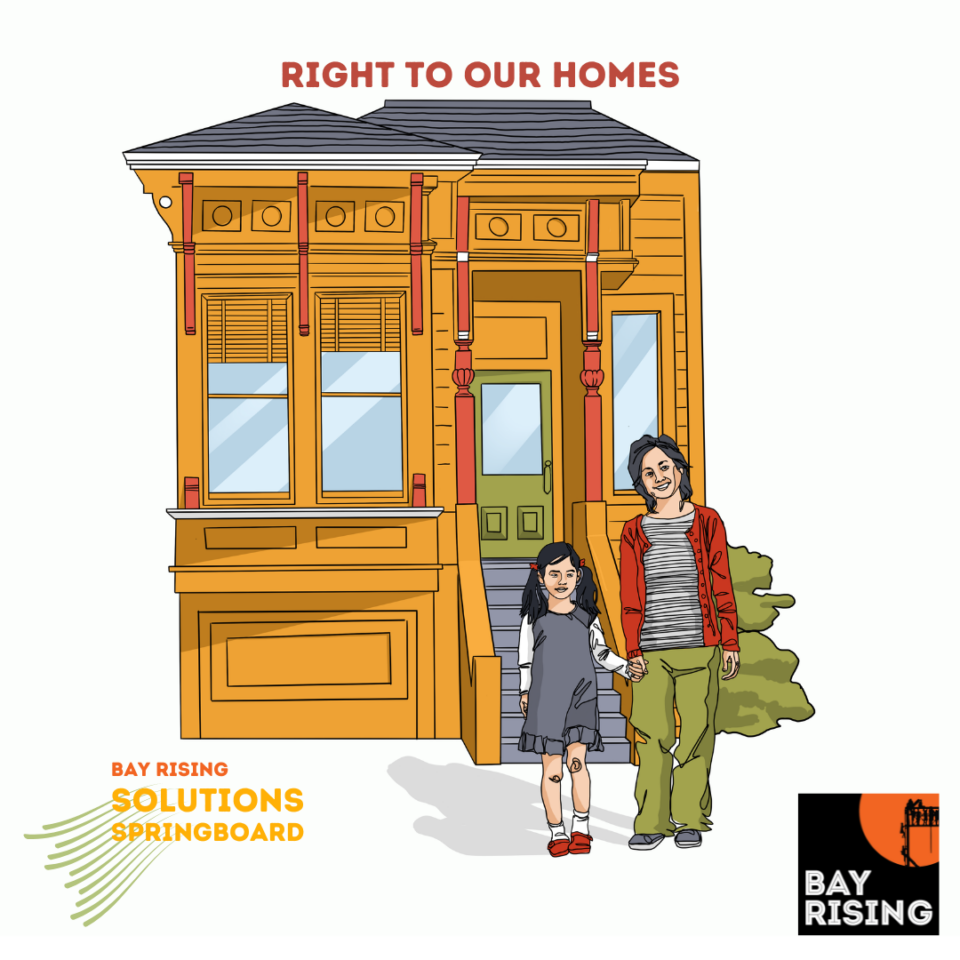 Solutions
Protect Tenants
Tenant protections: In order to counter displacement and gentrification, there have been many successful tenant advocacy and organizing efforts over the last few decades to increase protections for tenants. Some victories include: Just cause eviction protection, rent control, legal support for tenants, and outlawing landlord neglect and harassment. Much more work remains to be done in the Bay Area, in both cities and smaller towns.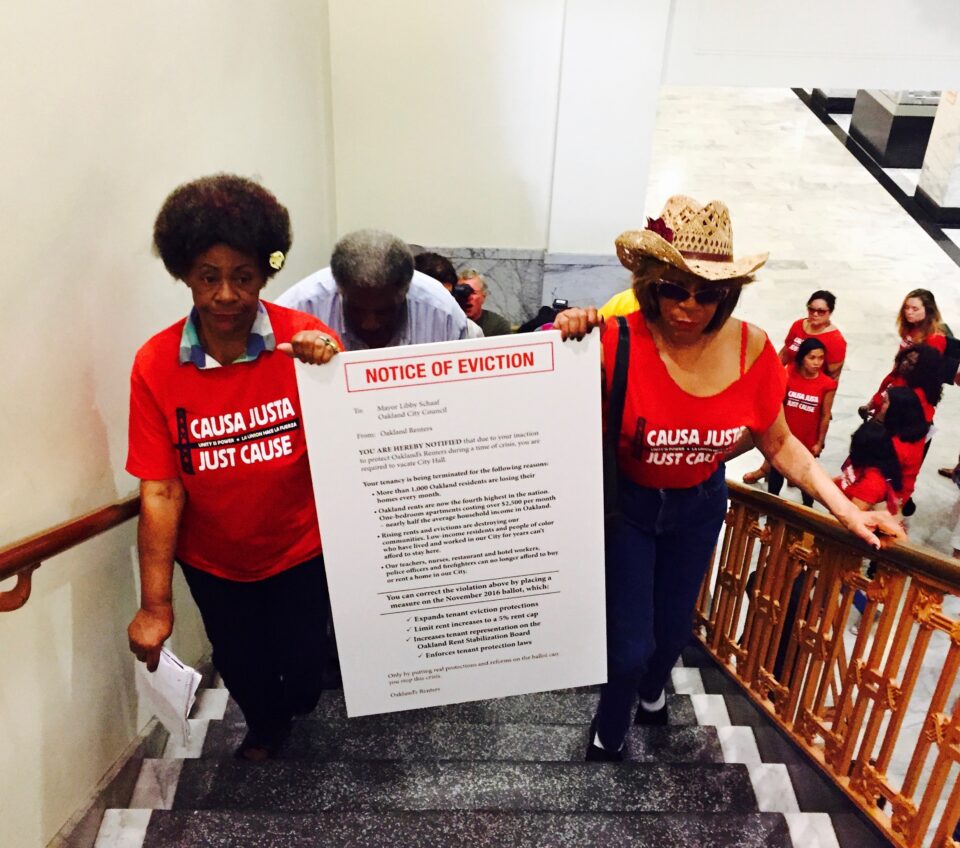 COVID eviction moratoriums: As the COVID-19 pandemic spread across the world, Bay Rising members kicked our organizing into high gear with our allies to push elected officials to pass eviction moratoriums. We outreached to local tenants and worked through all the challenges of giving testimony and listening to the hearings on zoom. It is a new "virtual" world filled with negotiating the very clear digital divide in our communities. We extended eviction moratoriums many months longer than anticipated, which was a testament to the power of organizing, and couldn't have happened without residents sending emails, making phone calls, and filling the voicemails of lawmakers.
Preserve Communities And Existing Affordable Housing
Opportunity to purchase: Policies such as Tenant Opportunity to Purchase Acts (TOPA) help low-income and working-class residents stay in their homes and neighborhoods by giving them the first chance to purchase a property when a landlord puts it up for sale. There are also policies called Community Opportunity to Purchase Acts (COPA), which give qualified non-profit organizations the right of first offer, and/or the right of first refusal to purchase certain properties offered for sale. Both of these policy types were created to prevent tenant displacement and promote the creation and preservation of affordable rental housing. San Francisco has a COPA policy, and there are currently active campaigns in Berkeley, East Palo Alto, Oakland, and San José. Learn more about creating strong TOPA and COPA policies here; strong TOPA and COPA policies also need to take into account realistic timelines for groups to close on the purchase, criteria for organizations to be eligible to buy, funding sources, and minimum number of units a property needs to be eligible under the policy.

Policy Details:

San Francisco Mayor's Office of Housing and Community Development: Community Opportunity to Purchase Act (COPA)
A precursor to San Francisco's COPA, the city's Housing Preservation Program (formerly the Small Sites Program), provides loans to nonprofit organizations to buy buildings before an investor does. The buildings are then converted to permanently affordable housing. Existing tenants can stay in their home and enjoy the peace of mind that they won't be pushed out. Bay Rising member People Organizing to Demand Environmental and Economic Justice (PODER) was engaged in developing the guidelines to launch the program.
Other notes on SF's COPA and Housing Preservation Program:

Before SF's COPA, it was still very difficult for nonprofit developers and community-based organizations to be able to compete with investors to buy sites, even with the city's loans via the Housing Preservation Program. Although Proposition I, mentioned below in the section on funding affordable housing does provide funding for the Housing Preservation Program and similar programs, we need more. To maximize impact, San Francisco should dedicate more funding sources for nonprofit developers and community-based organizations to be able to buy properties for affordable housing.
Recently, the Mayor's Office of Housing and Community Development, which manages the Housing Preservation Program, has shifted the focus from serving very low-income residents to moderate-income residents. This move has been met with critique from many housing organizers.
During the process of creating and passing SF's COPA, its proponents considered a TOPA model as well. However, the assessment at that point was that it would open the door to weakening SF's moratorium on condo conversions. There may still be interest among housing organizers in SF in exploring a pathway to TOPA.

City of San José: San José Citywide Residential Anti-Displacement Strategy
TAKE ACTION
Sign up for updates on Oakland's Moms 4 Housing Tenant Opportunity to Purchase Act
Produce New Affordable Housing
Funding Affordable Housing

Corporate and other monied interests in the housing market are raking up profits at the expense of working-class communities of color. But our communities have come up with creative ways to push back on their greed and stand up for our neighborhoods. See also community benefit agreements under the Economy for People and Planet section, and progressive revenue under the Funding Our Futures section.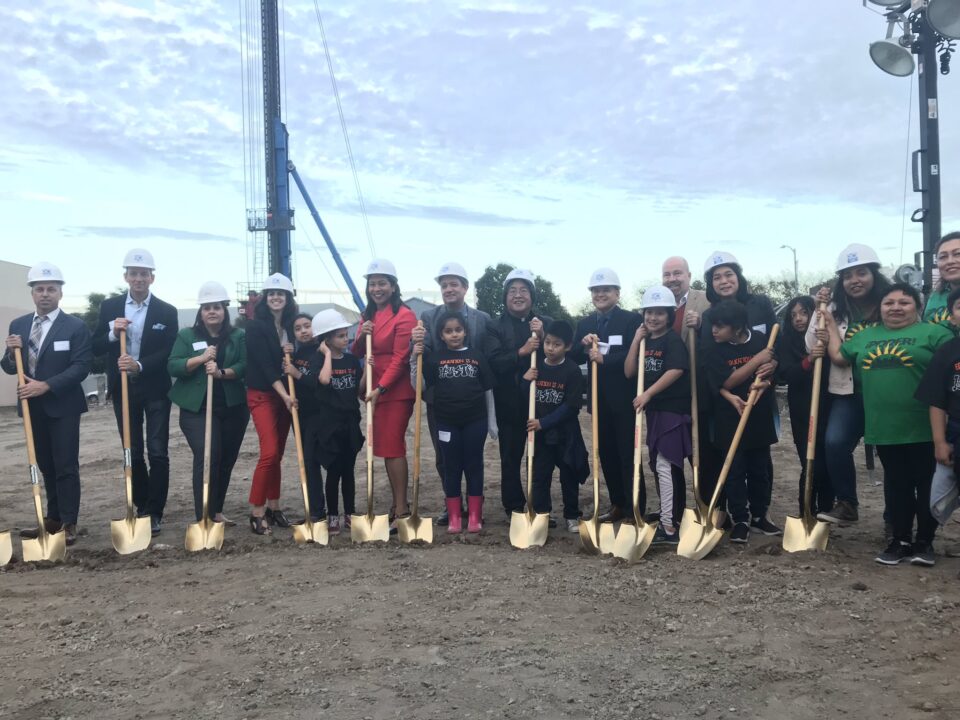 Organizing for new affordable housing

Leveraging San Francisco's Housing Preservation Program, listed above, People Organizing to Demand Environmental and Economic Justice (PODER) also organized tenants at a building in the Excelsior to have their building purchased by a community-based non-profit developer through the small site program. Unlike all prior purchases made by the non-profit developer, the four-story 4830 Mission St. was not eligible for rent control. The purchase ensures this property remains permanently affordable for all residential and commercial tenants, who could have been in for substantial rent increases in San Francisco's ever-escalating market.
In 2020, after years of organizing to reject a huge luxury apartment development in SF's Mission neighborhood, People Organizing to Demand Environmental and Economic Justice (PODER) and partners negotiated a tentative agreement for all-affordable housing development in its place, with anti-displacement protections for the Mission as a cultural zone built-in.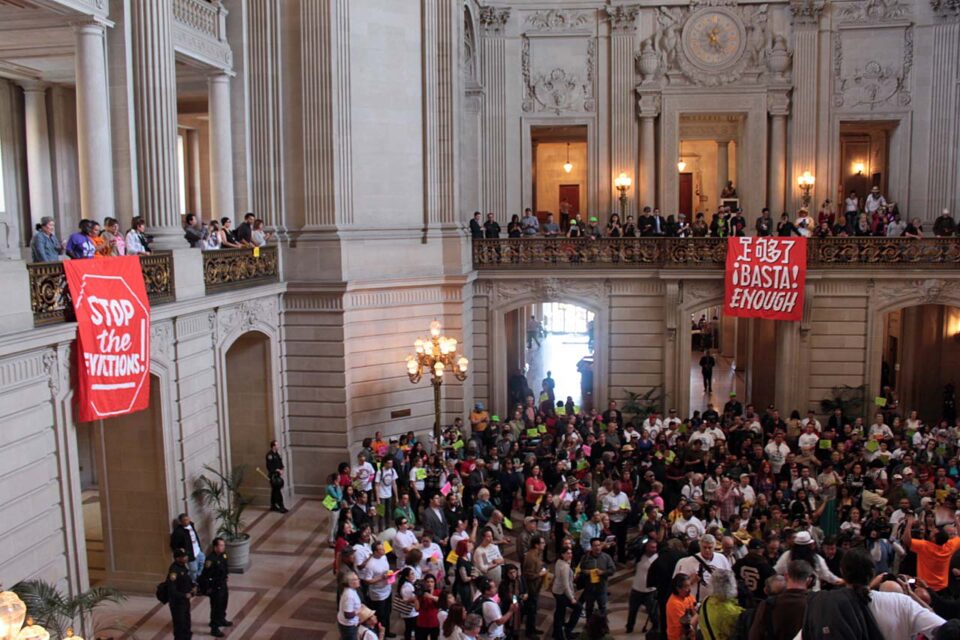 Public Land for Public Good: Publicly-owned land is a vital resource for the development of affordable homes. Publicly-owned land is acquired using public funding or resources and, as such, should serve the public good. When local governments or other public entities no longer use land that they own for its original intended purpose, these parcels become a precious resource for the development of affordable homes, especially in the land-constrained, red-hot real estate market of the Bay Area. These parcels create opportunities for mission-driven developers to build homes affordable to our region's low and very-low income residents without having to compete against more deeply-pocketed private sector actors for the same land.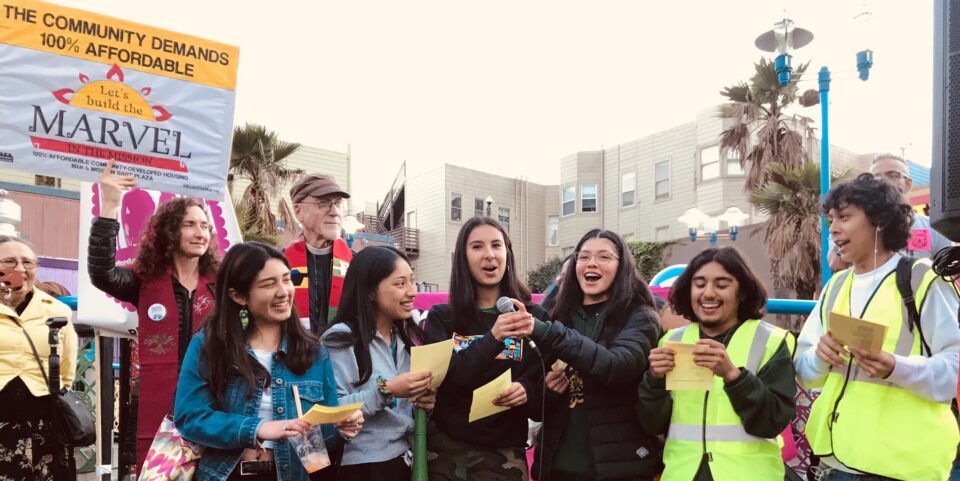 TAKE ACTION
ORGANIZING STORY
Building 100% affordable housing on Oakland's public land
See the archived Save the E12th Parcel for the People website here. Eastlake United for Justice was the lead in forming the E12th coalition. Key partners included the Asian Pacific Environmental Network, Public Advocates Inc., Satellite Affordable Housing Associates, and many individual Black femme leaders. Update by The Oaklandside, 2022 (and see policy details above): Lake Merritt land with controversial past could become 100% affordable housing.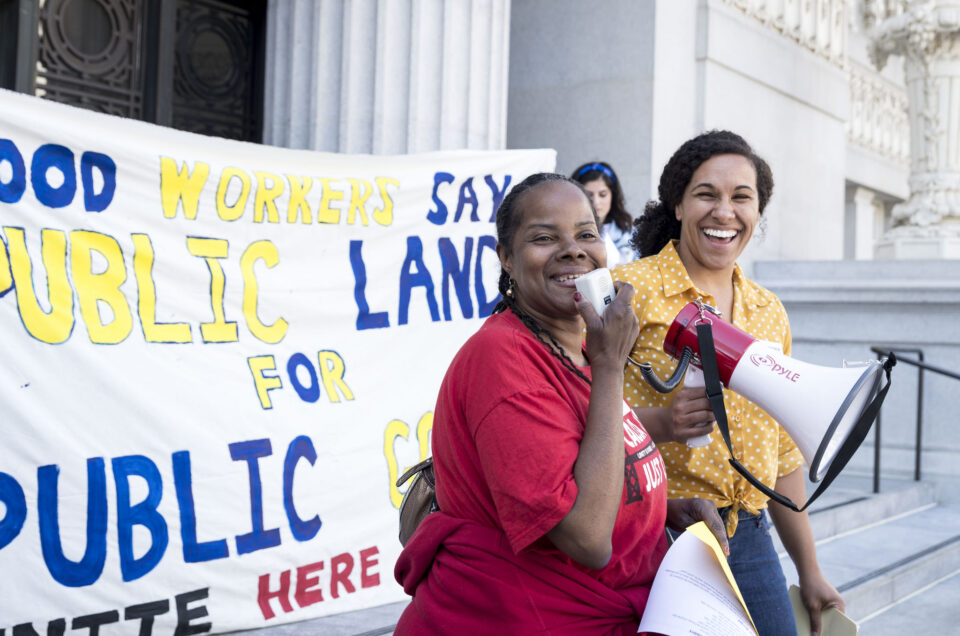 ---
---
Photo credits, top to bottom: Causa Justa :: Just Cause / Brooke Anderson, Causa Justa :: Just Cause, People Organizing to Demand Environmental and Economic Justice (PODER), PODER, PODER, EBASE / Brooke Anderson.