Framework
Most of us contribute to sustaining our communities. But while the Bay Area is home to corporations that make billions of dollars in profit, only a small group of people benefit from this wealth. It is time for the region to put people and the planet before profit, for businesses and the wealthy to pay their fair share, and for poor and working-class people of color and immigrants to take leadership in shaping our economy. Rather than continuing a regional economy that accelerates hyperaccumulation of wealth among a tiny group of corporate actors at the expense of regular people and the earth we all live on, our economy's growth should carve out an alternate flow of wealth that repairs our environment and centers overburdened and excluded communities.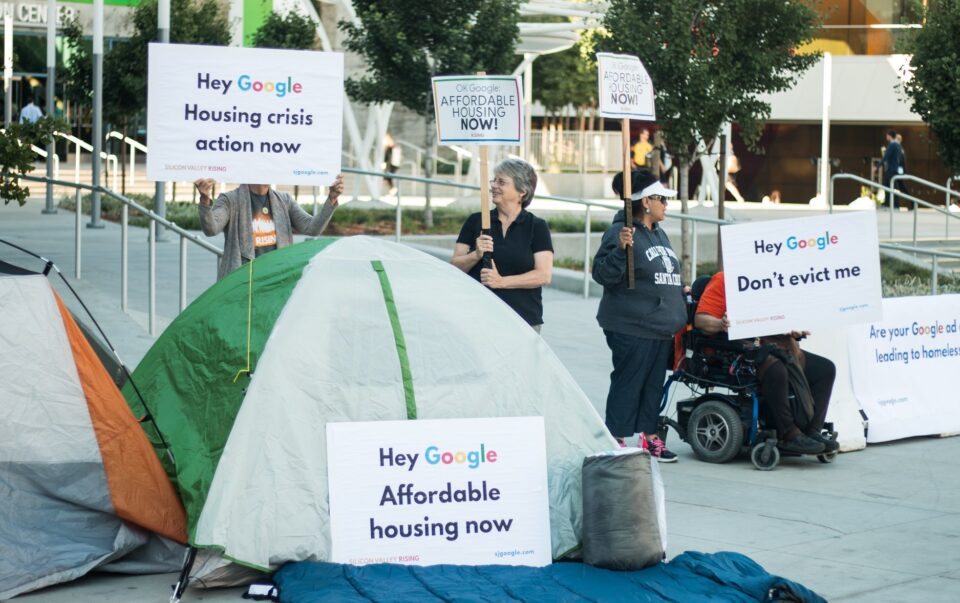 This section centers on solidarity economies and community benefits agreements. For more on economic justice and rights of working people, see the Work With Dignity section. For more on budgeting and progressive revenue, see the Funding Our Futures section.
Lead Organizations
Orange denotes Bay Rising member organizations. Green denotes partner organizations. Click on the circles to visit each organization's website.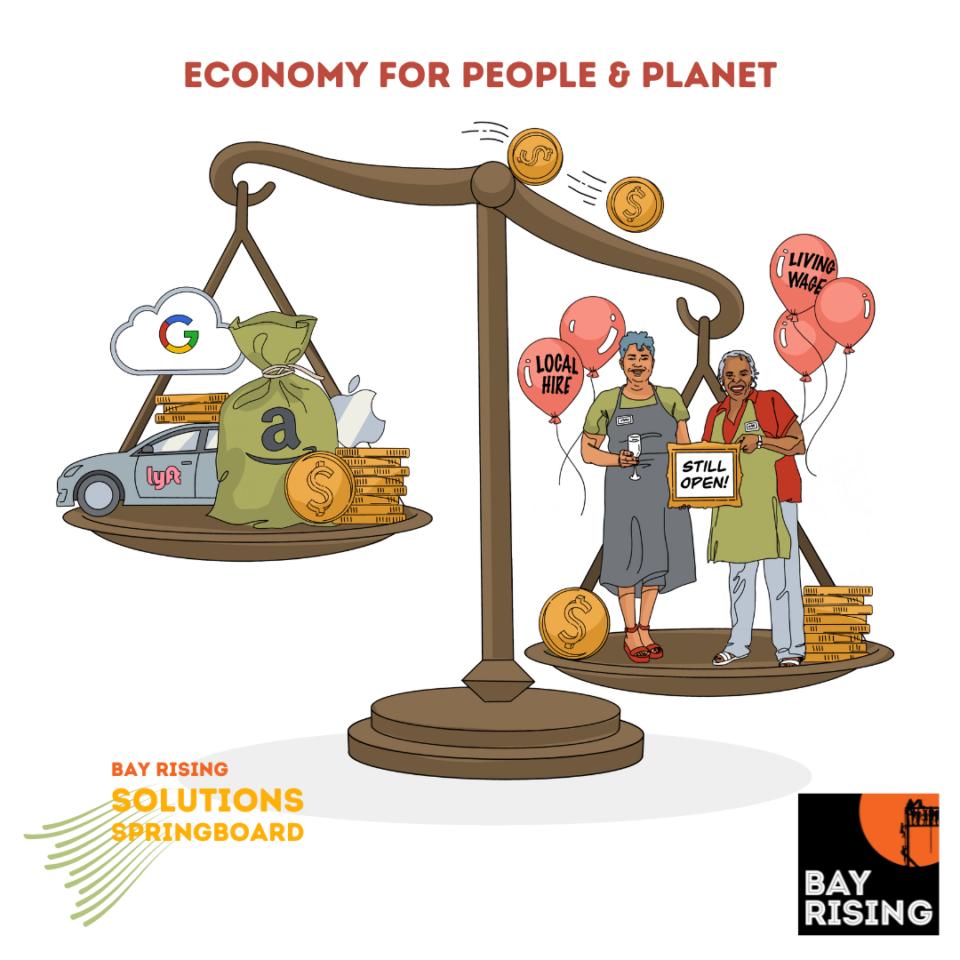 Solutions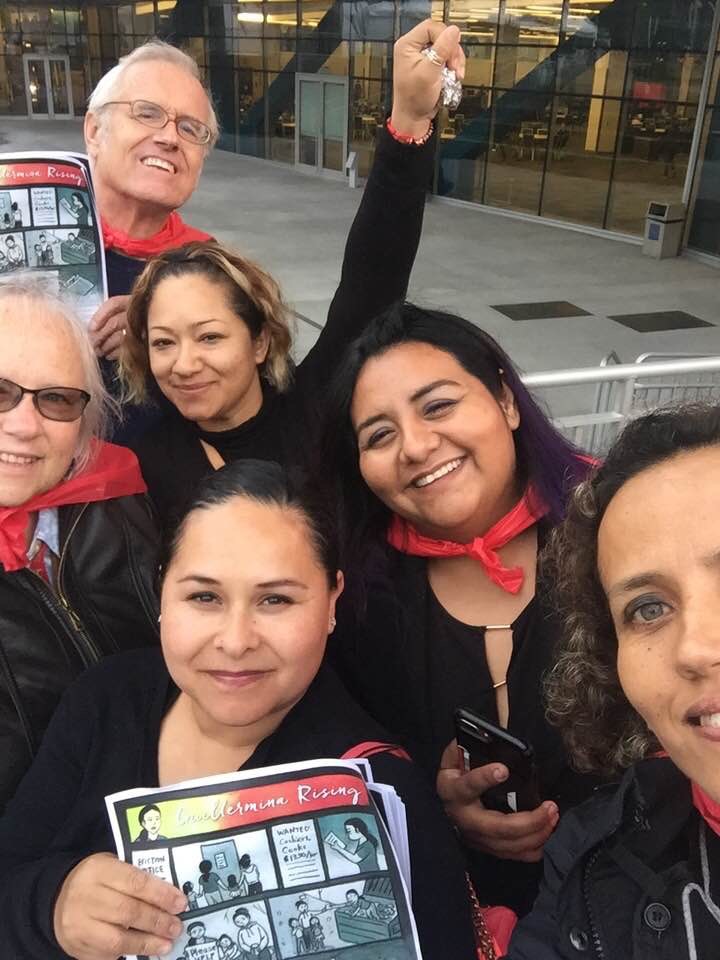 Silicon Valley Rising volunteers and organizers pose outside of Silicon Valley Comic Con with a comic about the importance of brokering a strong community benefits agreement with Google.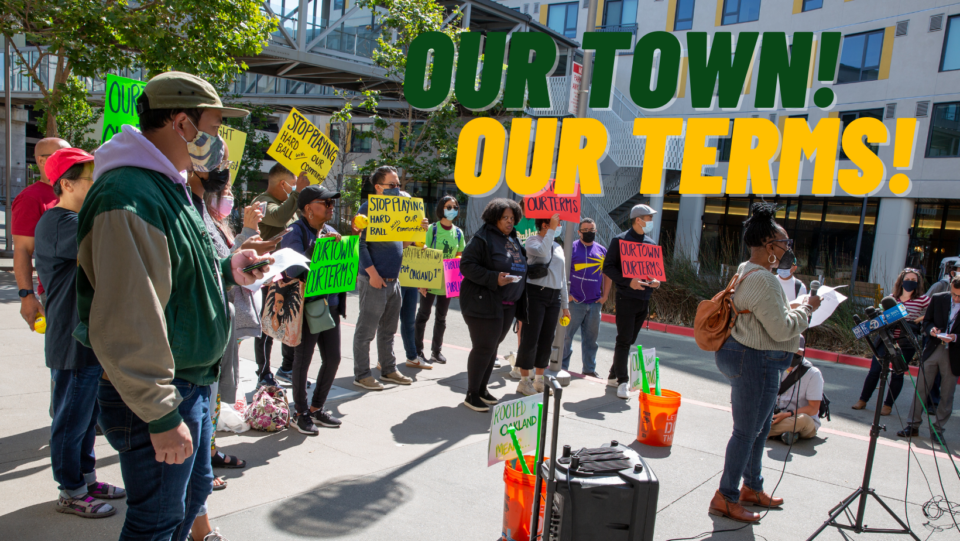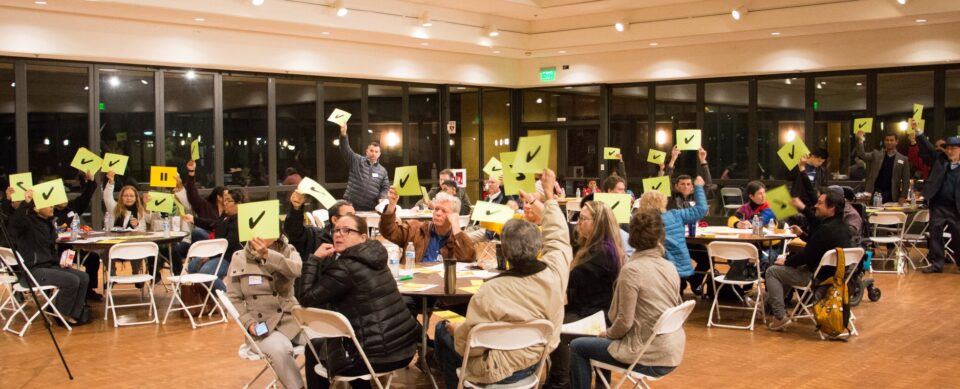 ---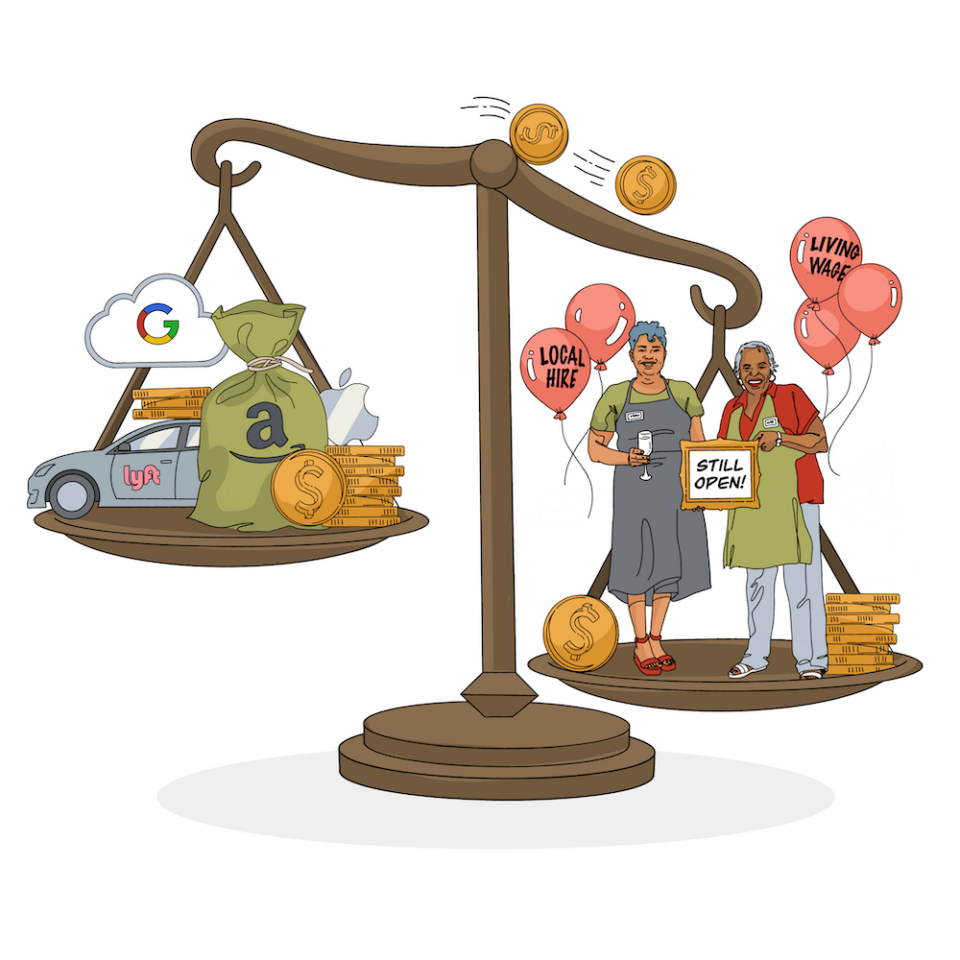 ---
---
Photo credits, top to bottom: Silicon Valley Rising, Silicon Valley Rising, EBASE, Silicon Valley Rising.